Last week, the district's IT team put on an esports tournament for all elementary students. The students participated in a Smash bros tournament with over 100 students competing over several hours.
The tournament winners were as follows:
1st: Daxton Katt - Maple Elementary
2nd: Eugene Perez - Hollyvale Elementary
3rd: Damian Carillo - Cypress Elementary
4th: Ryder Herndon - Hollyvale Elementary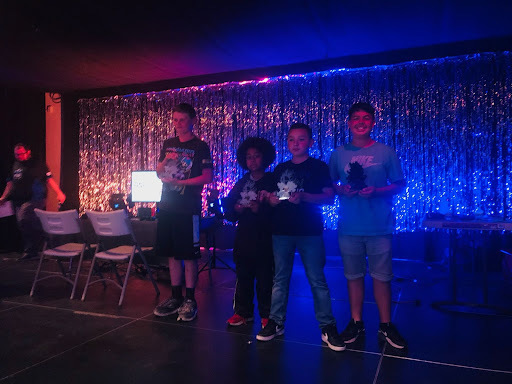 Congratulations to all of our winners and a job well done to all the competitors who showed up to compete. Thank you to Cypress Elementary and its staff for allowing the usage of their facilities and for all of the help they provided in setting up. Thank you to IT for putting on the event and all the hard work that went into it. Finally, thank you to the parents and coaches who showed up and supported the kids. We look forward to doing more of these events in the future!