Last call for PE clothes & for 8th graders to turn in textbooks and library books is tomorrow 5/28 from 8-12pm. #webleedblue #IMPACTtheFutureHUSD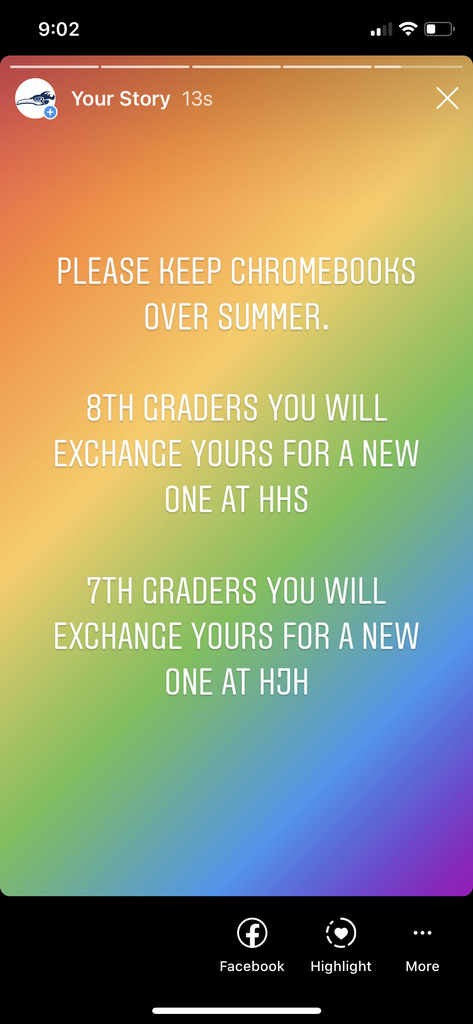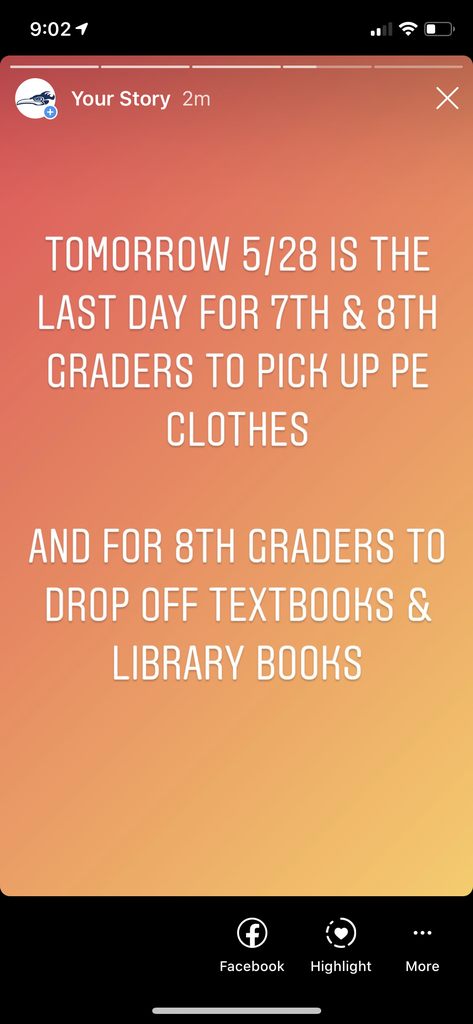 8th Grade Recognition. #webleedblue #IMPACTtheFutureHUSD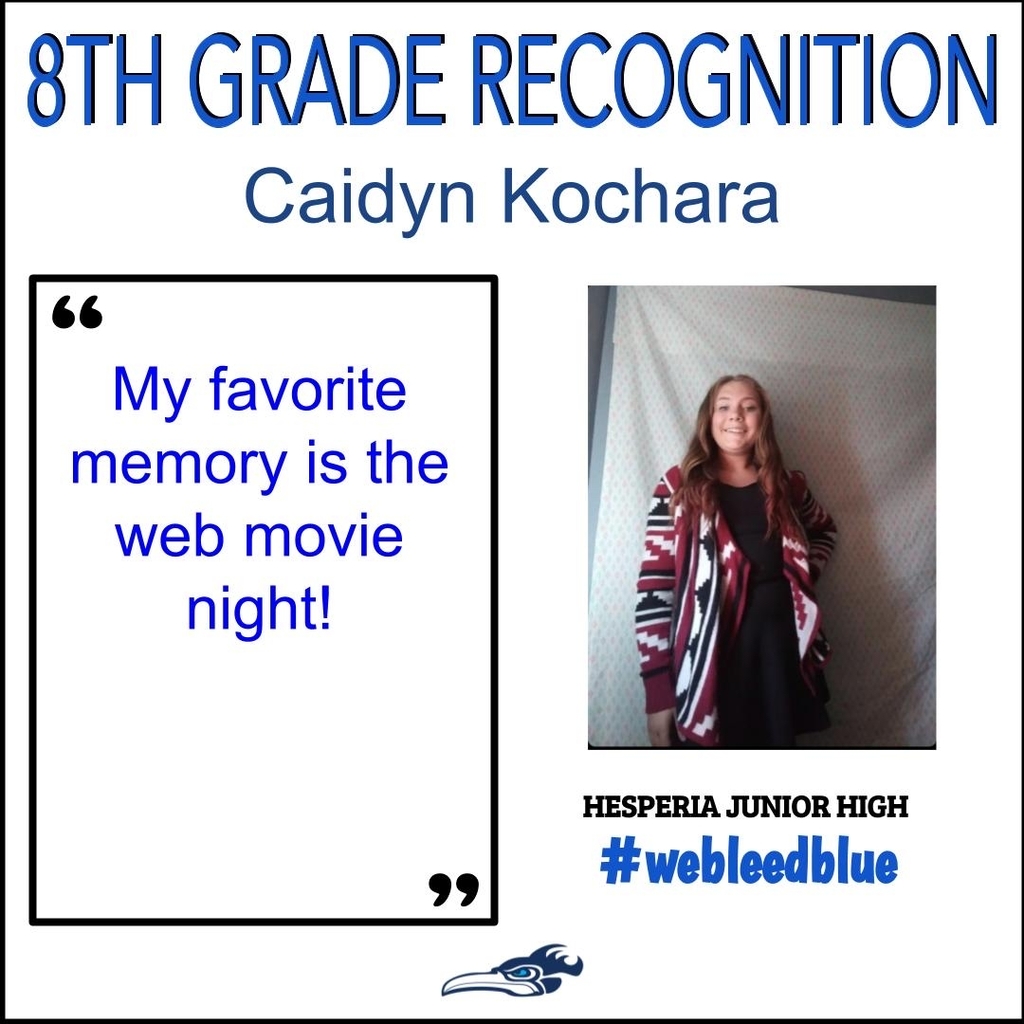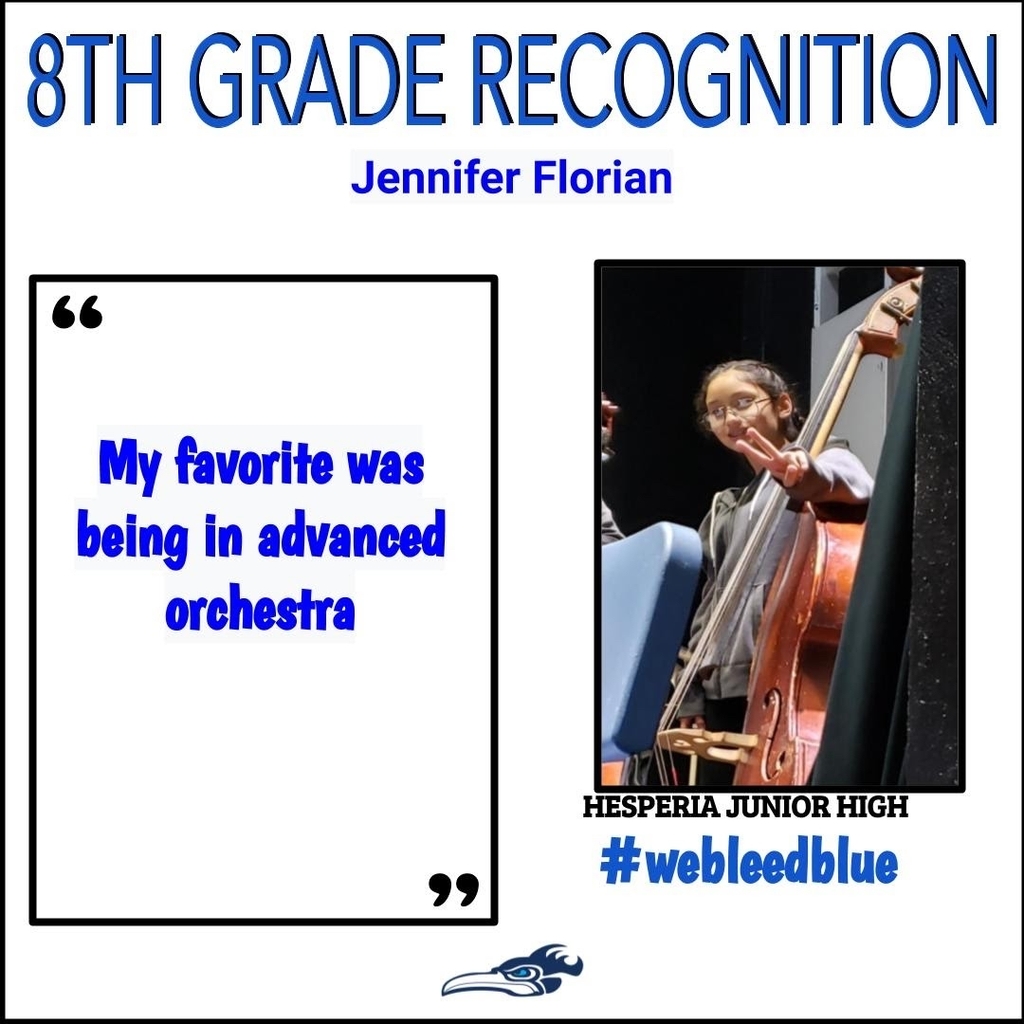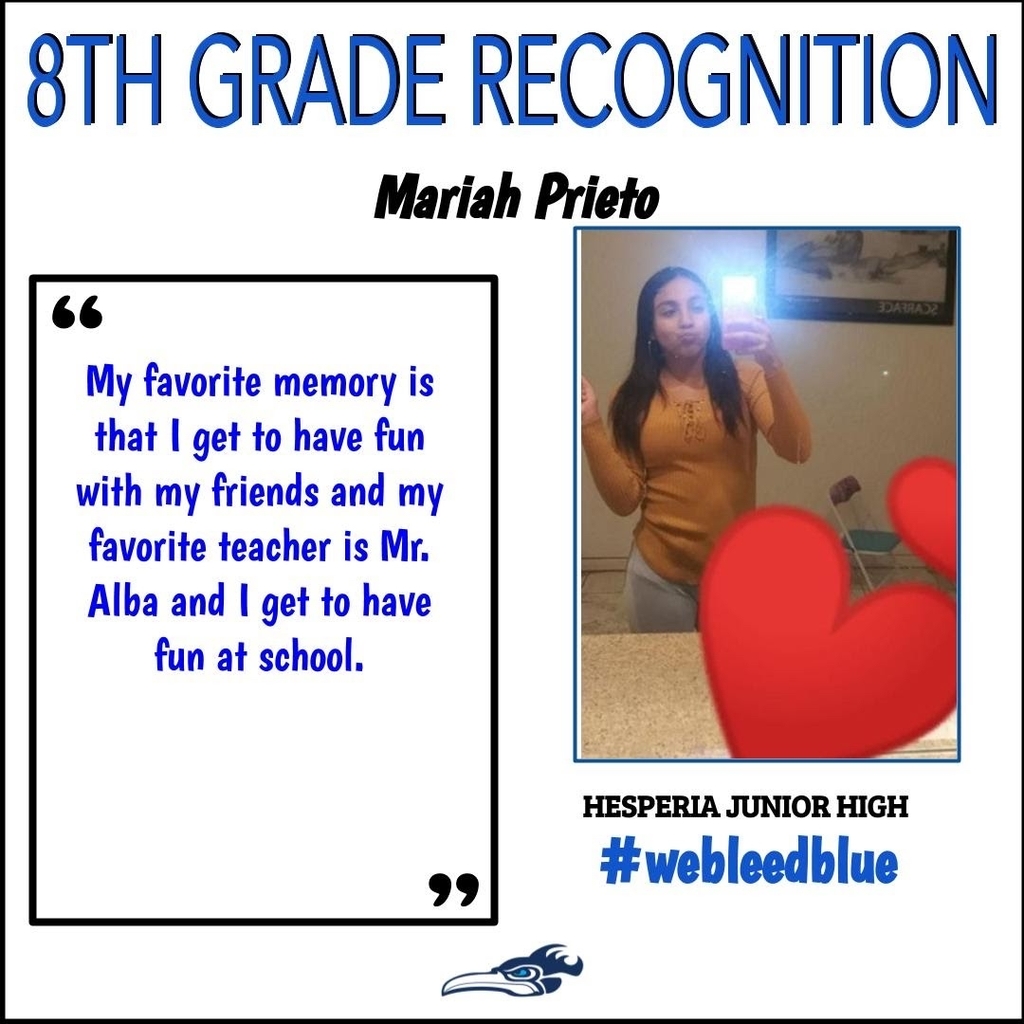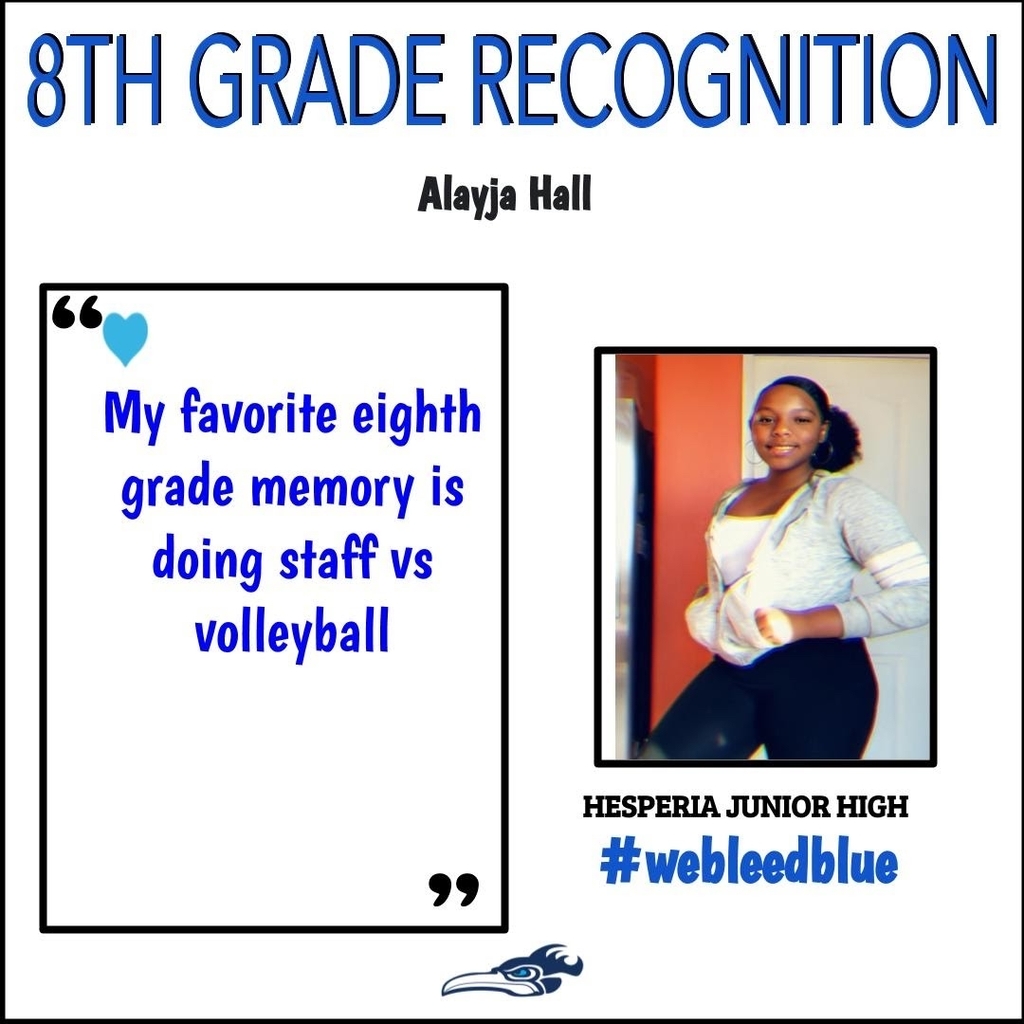 We want to celebrate our 8th graders with our Roadrunner families on social media. If you are interested, please submit a photo of yourself AND your favorite HJH memory via the following methods: 1. Submit via Google Form --> bit.ly/8grade1920 or 2. DM us on FB or Instagram or 3. Email Mr. Jones at
Aaron.Jones@hesperiausd.org
Please stay tuned to our social media feeds during the last two weeks of school. #webleedblue #IMPACTtheFutureHUSD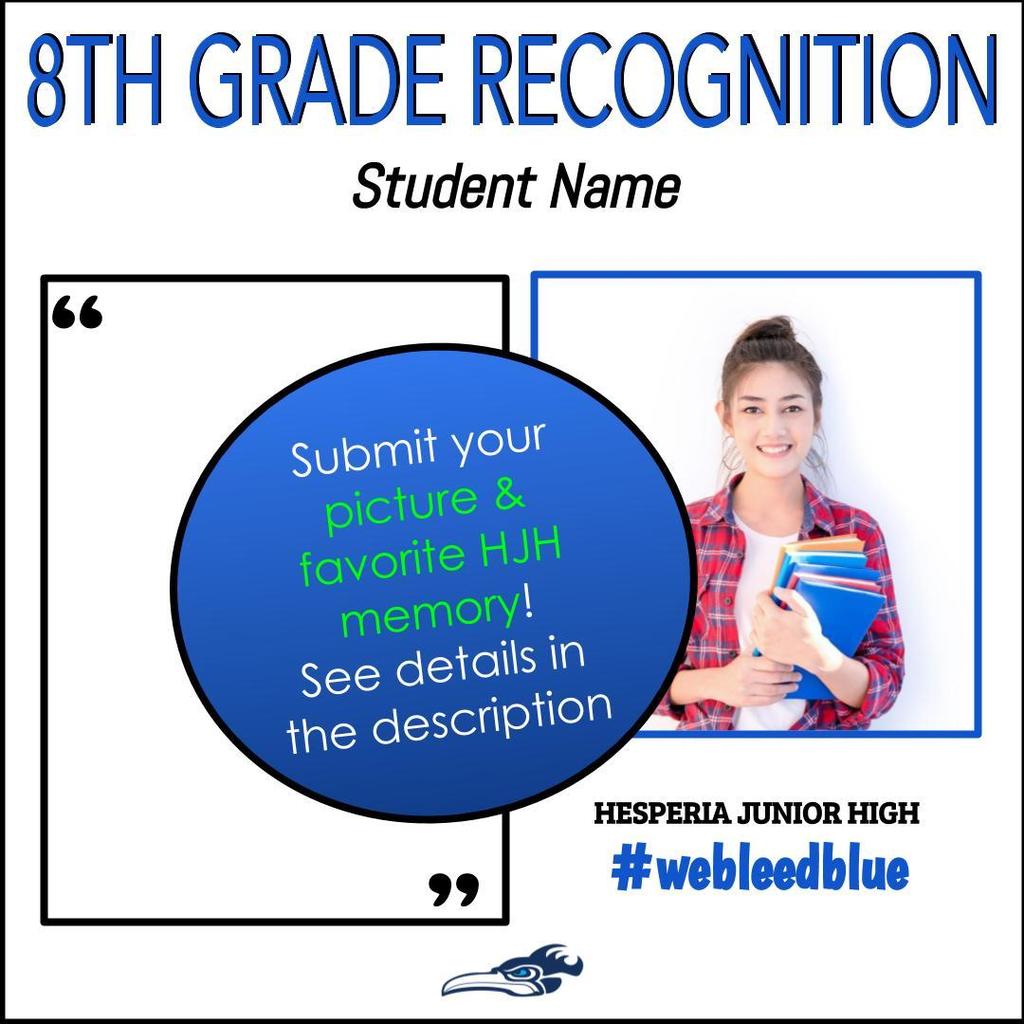 Hello here is our End of the Year Information (Part 2)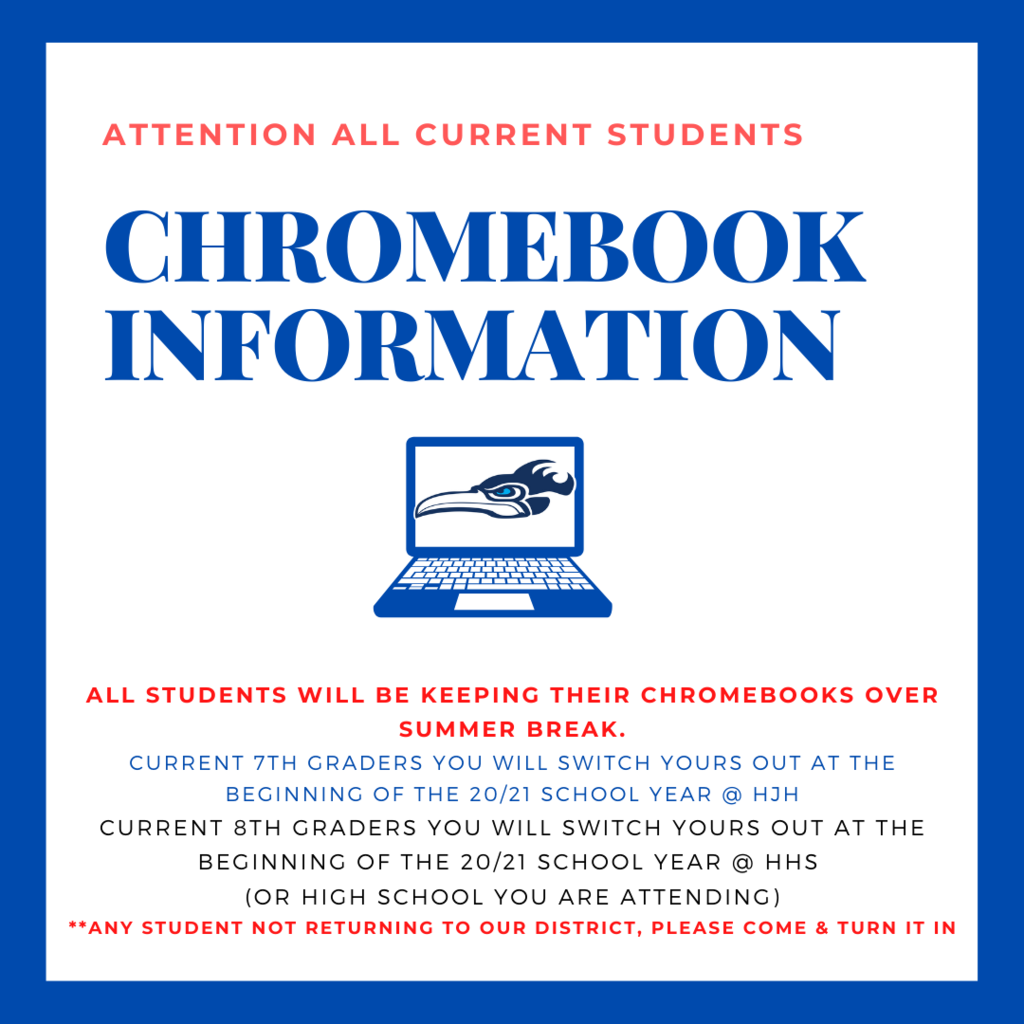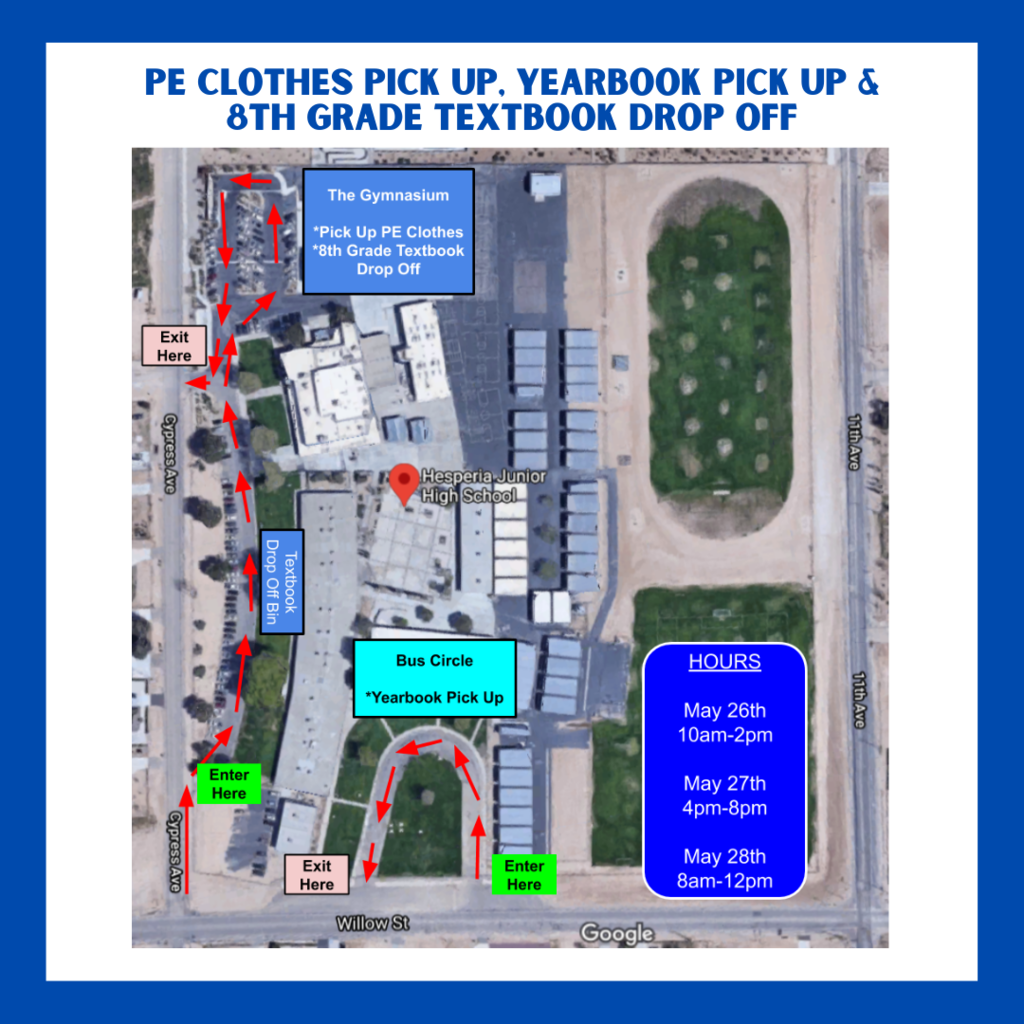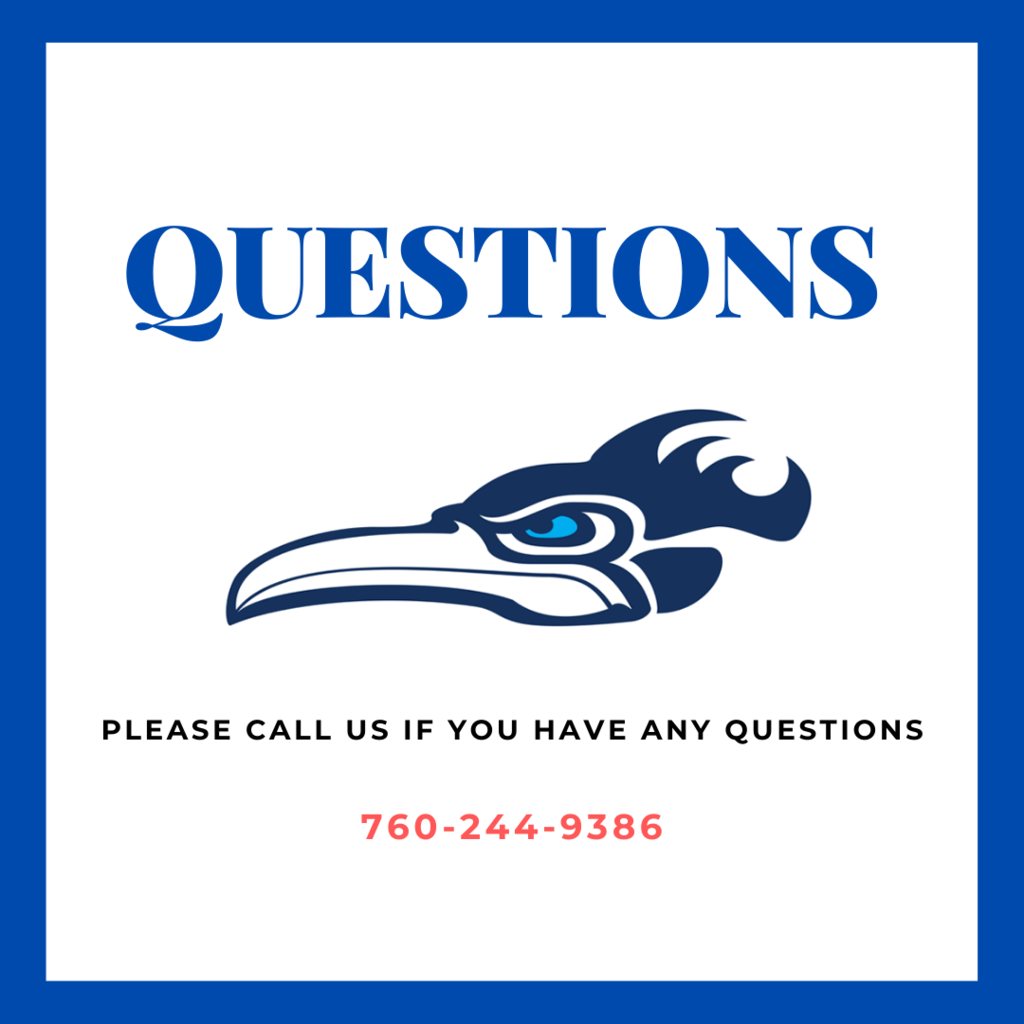 Hello here is our End of the Year information (Part 1)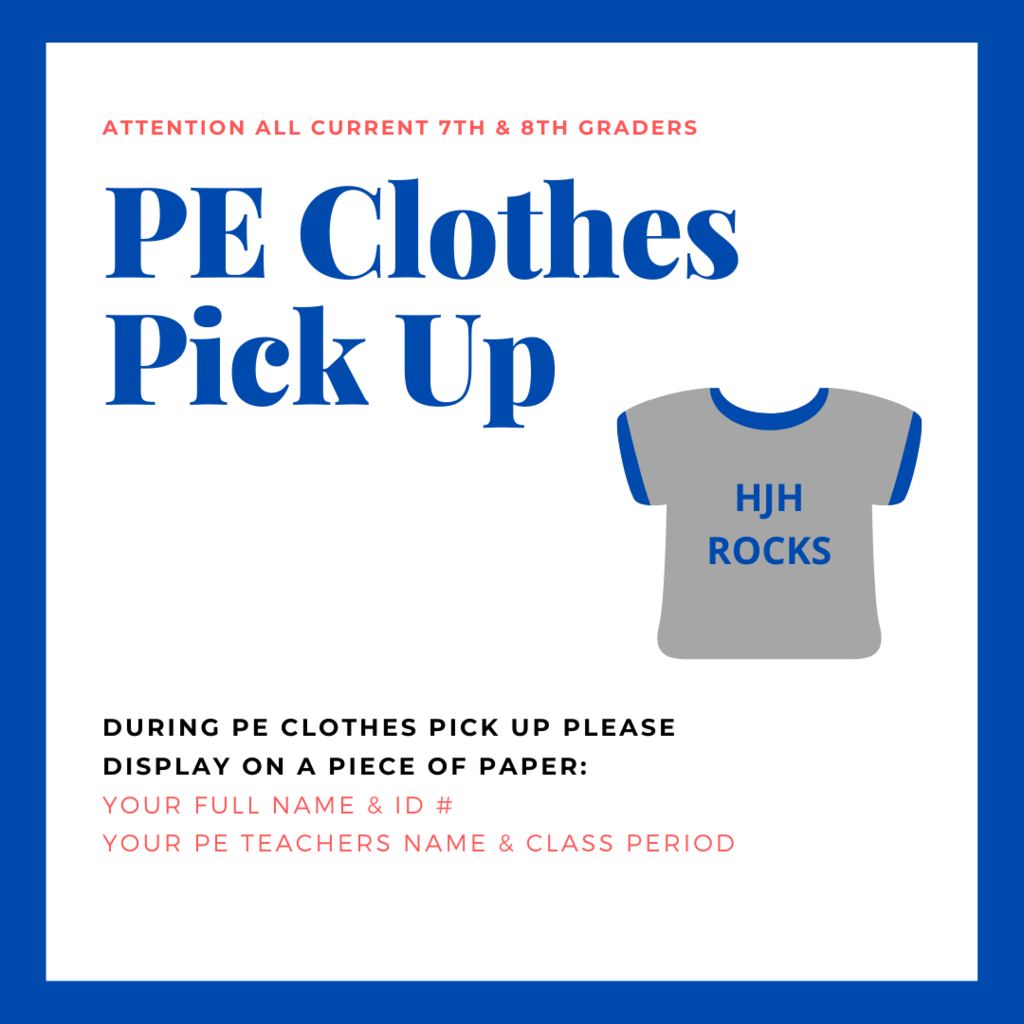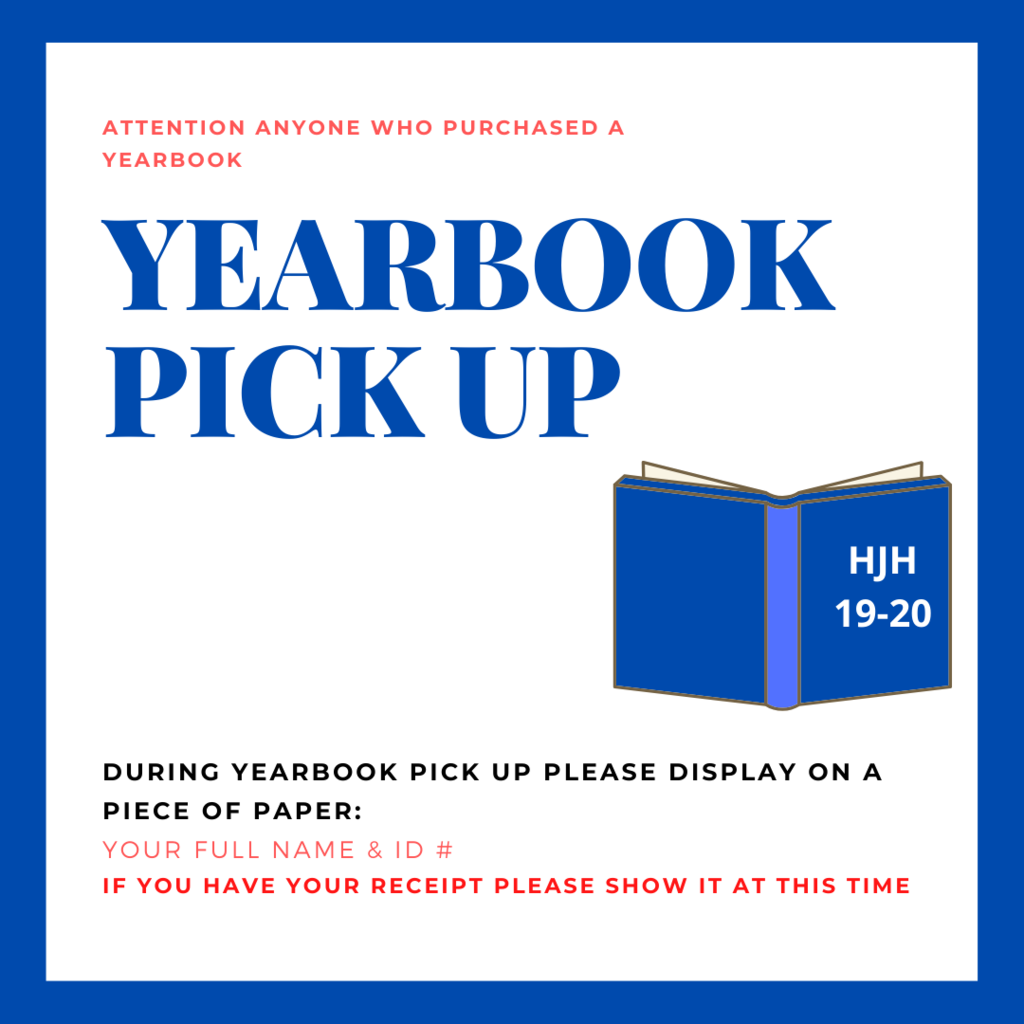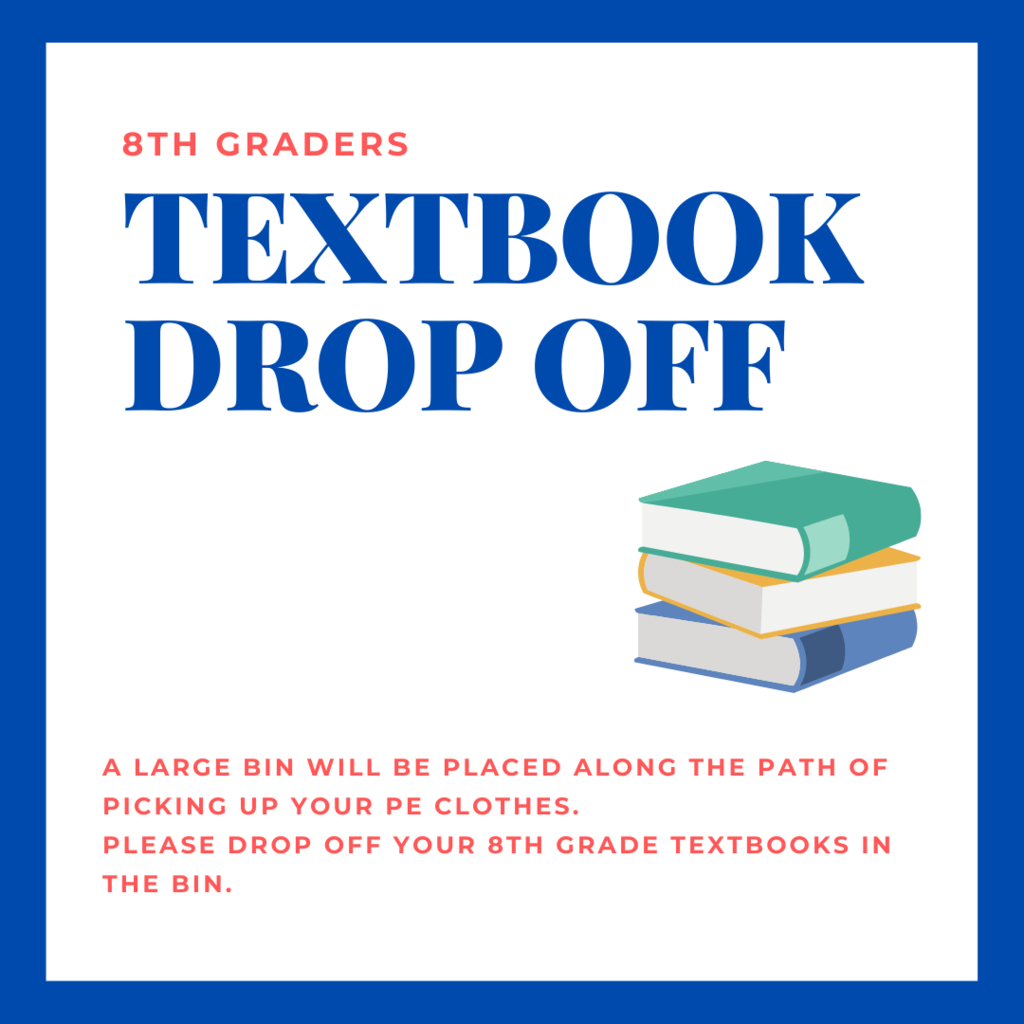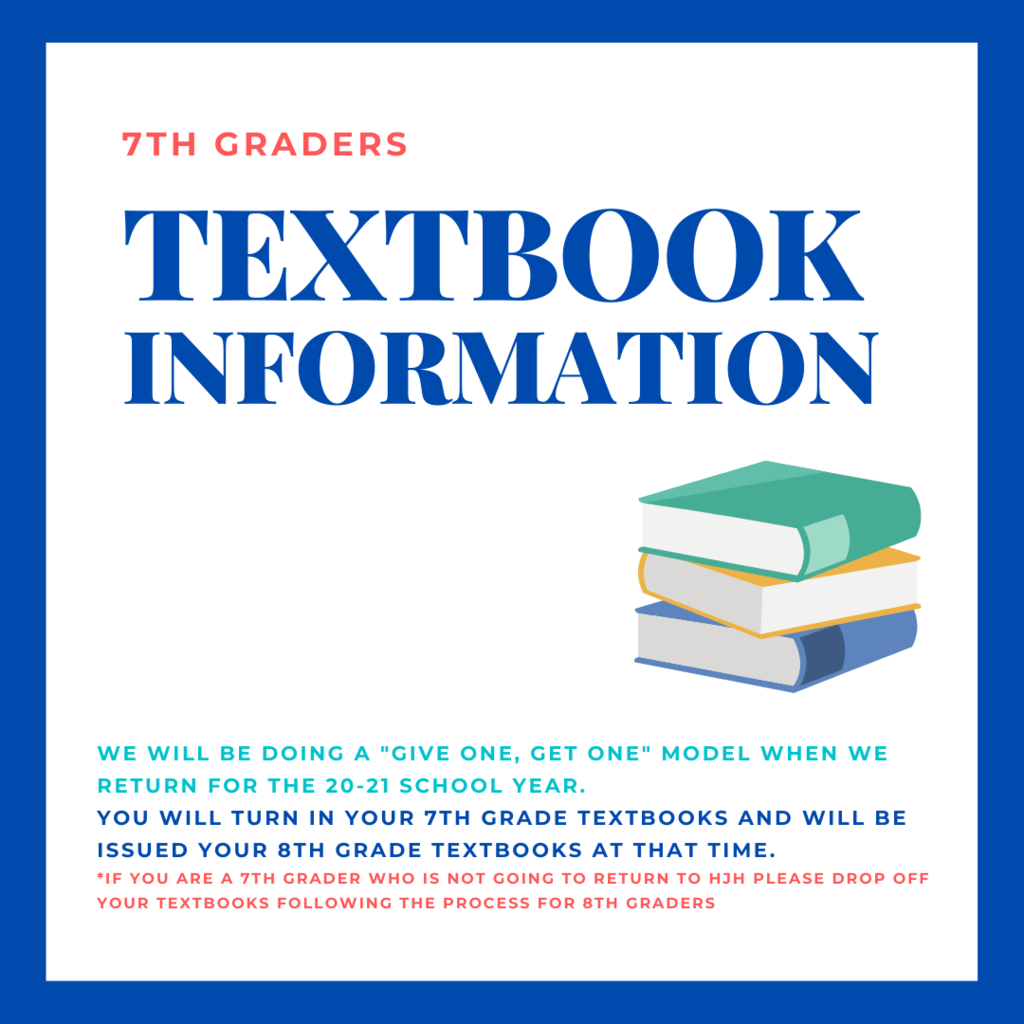 Parents! We want to hear from you! If you could please take the time to fill out our parent survey, we would greatly appreciate it! For English bit.ly/parenthjh1920 for Spanish bit.ly/parentspan1920 #webleedblue #IMPACTtheFutureHUSD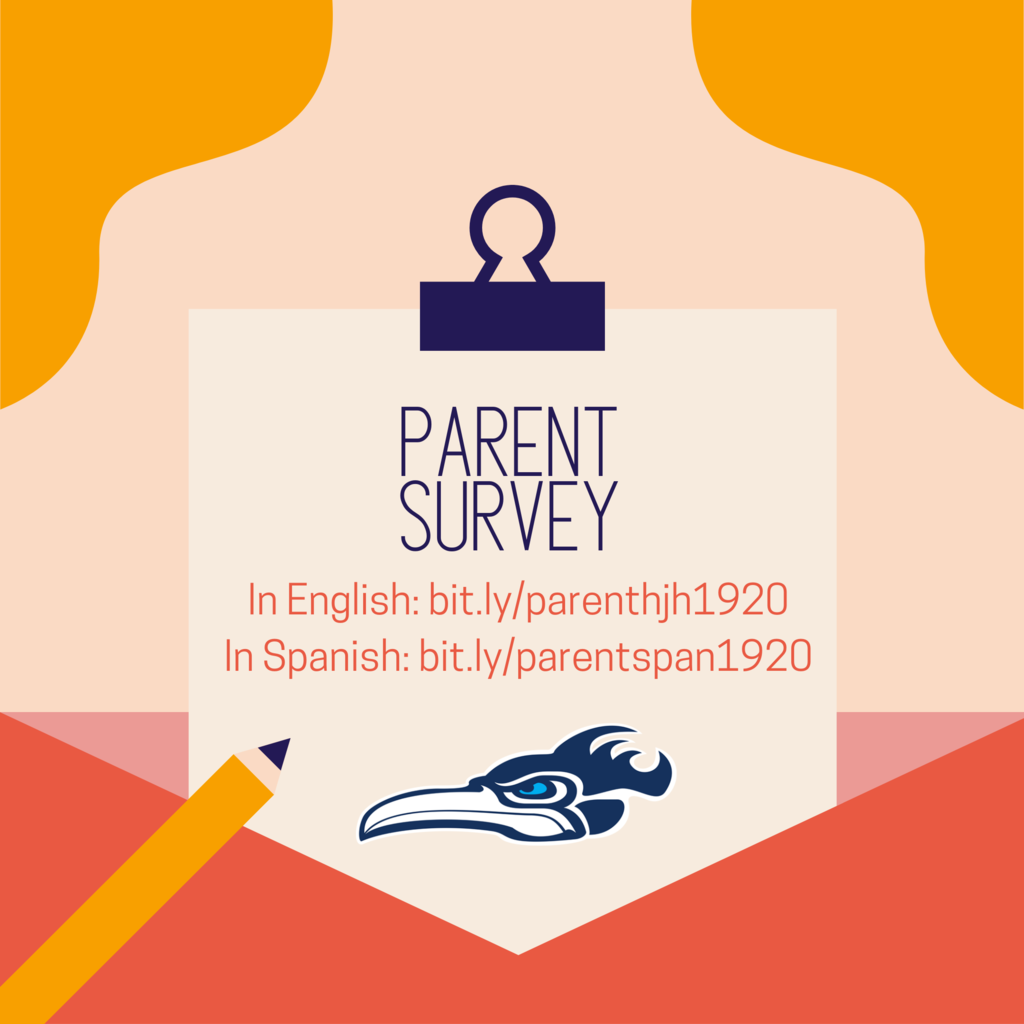 Scorpion Football!!!!!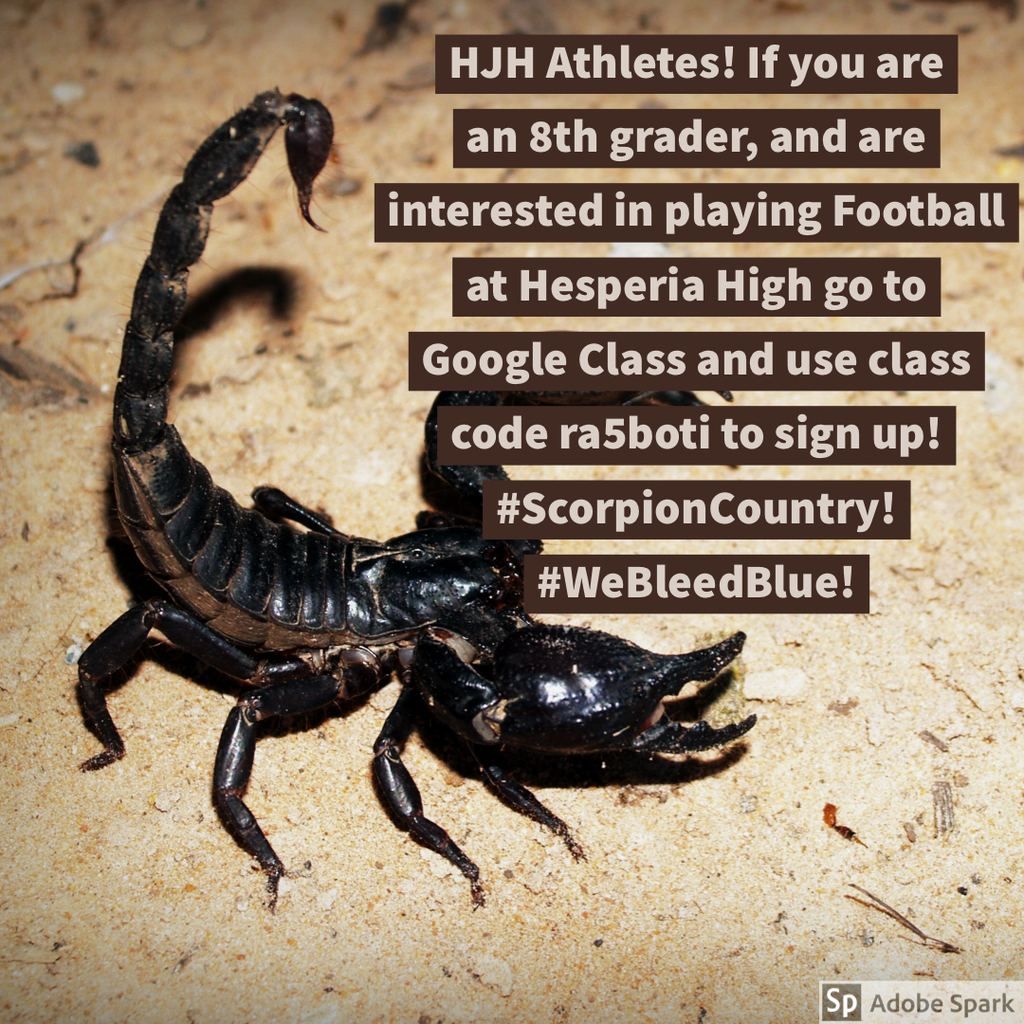 Any new students wishing to enroll at Hesperia Jr. High School may call the school at (760) 244-9386 and/or email registration staff at
HJHRegistration@hesperiausd.org

Hey Students. Please check your email regarding this. It is optional, but we'd love to hear from you! #webleedblue #IMPACTtheFutureHUSD #wemissyou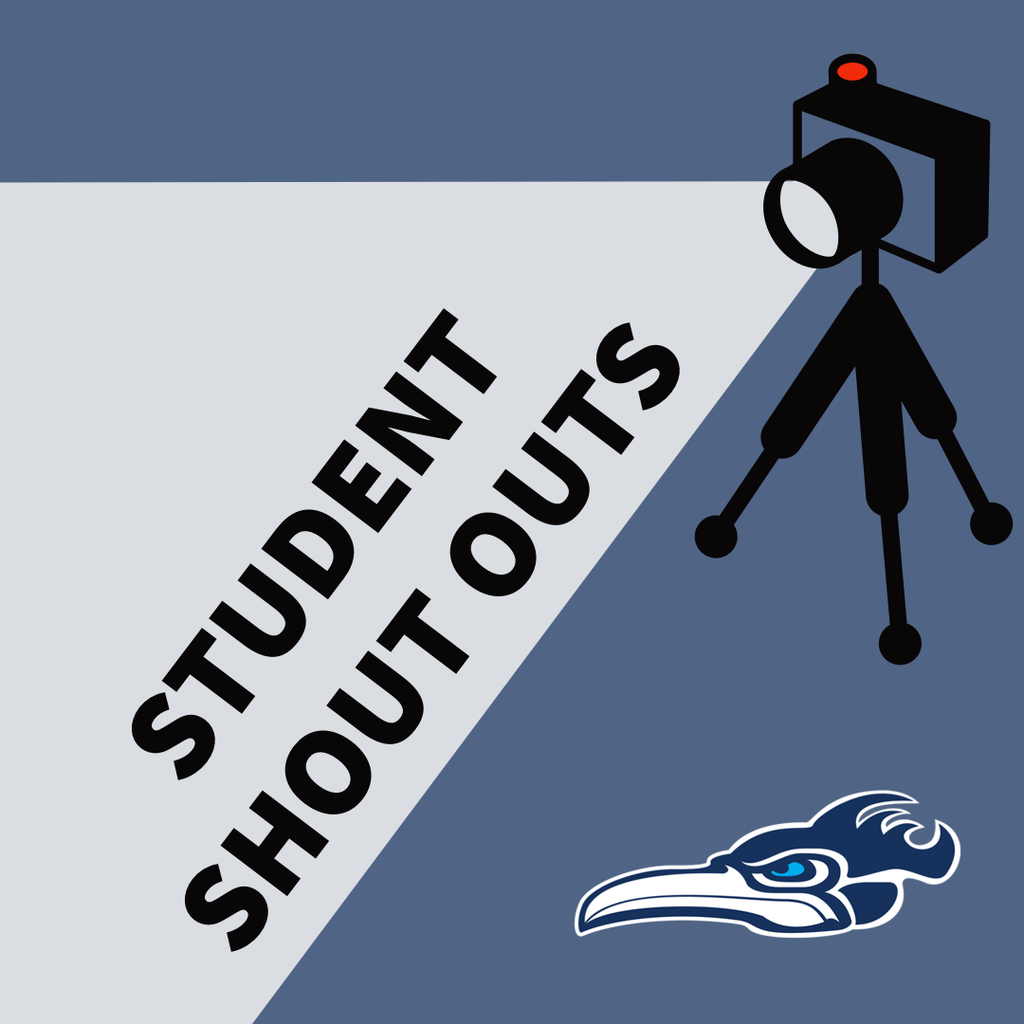 Hey Roadrunners! Our staff misses you, more than you know. Here are a few staff members sharing a message to our wonderful students. There will be more to come in the coming days/weeks, so be on the lookout. #webleedblue #IMPACTtheFutureHUSD #wemissyou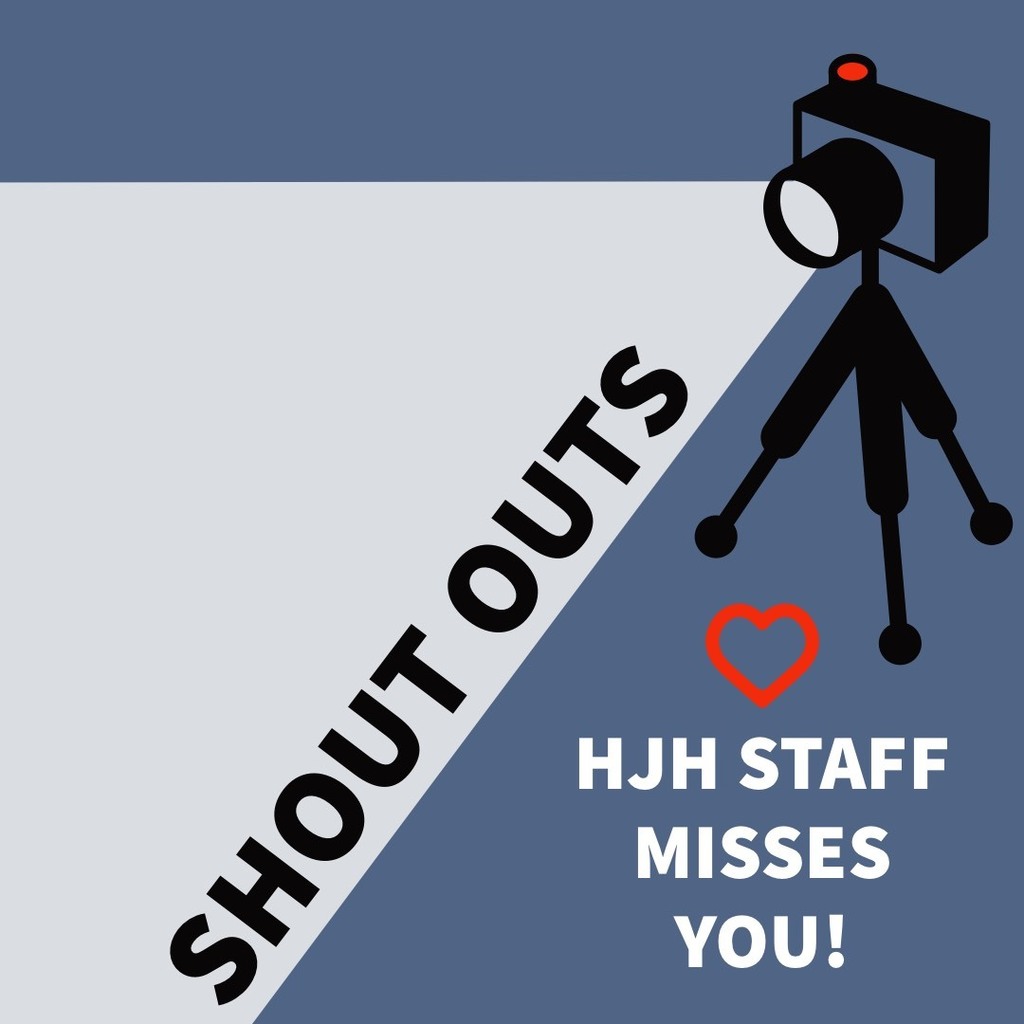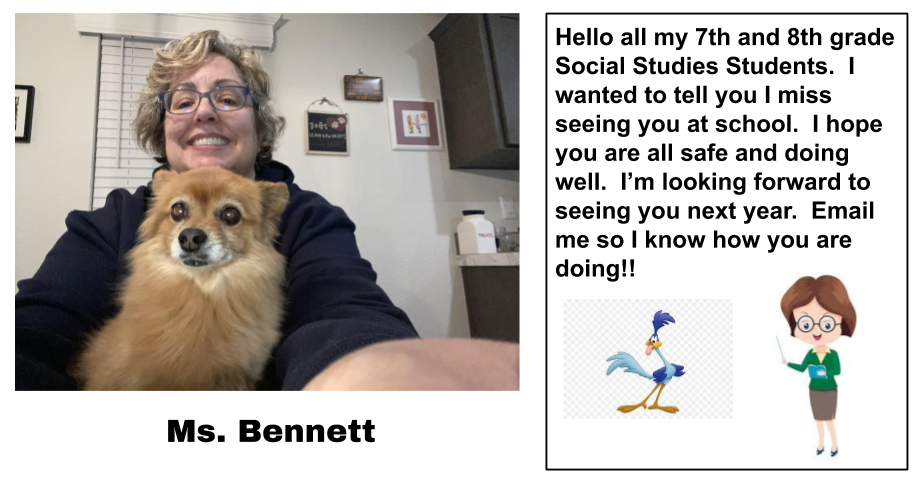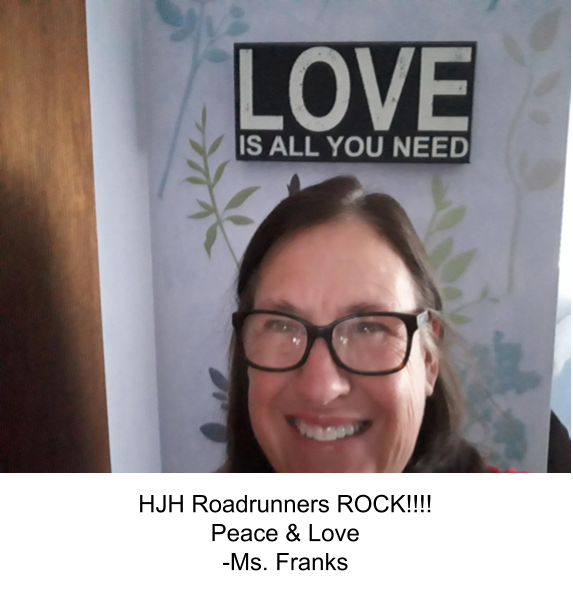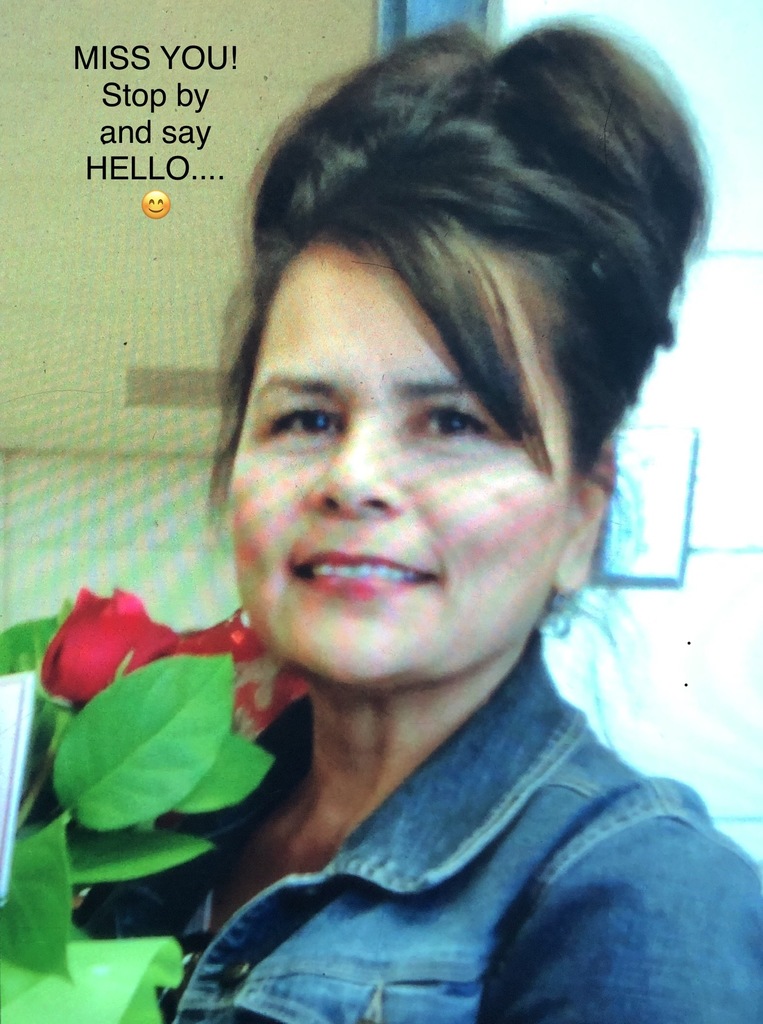 Just a friendly reminder that our campus hours are Tuesday 12-2pm & Thursday 8-10am. If you are having issues with a Chromebook or need to pick up assignments please stop by at those time. If you have questions please don't hesitate to call 760-244-9386.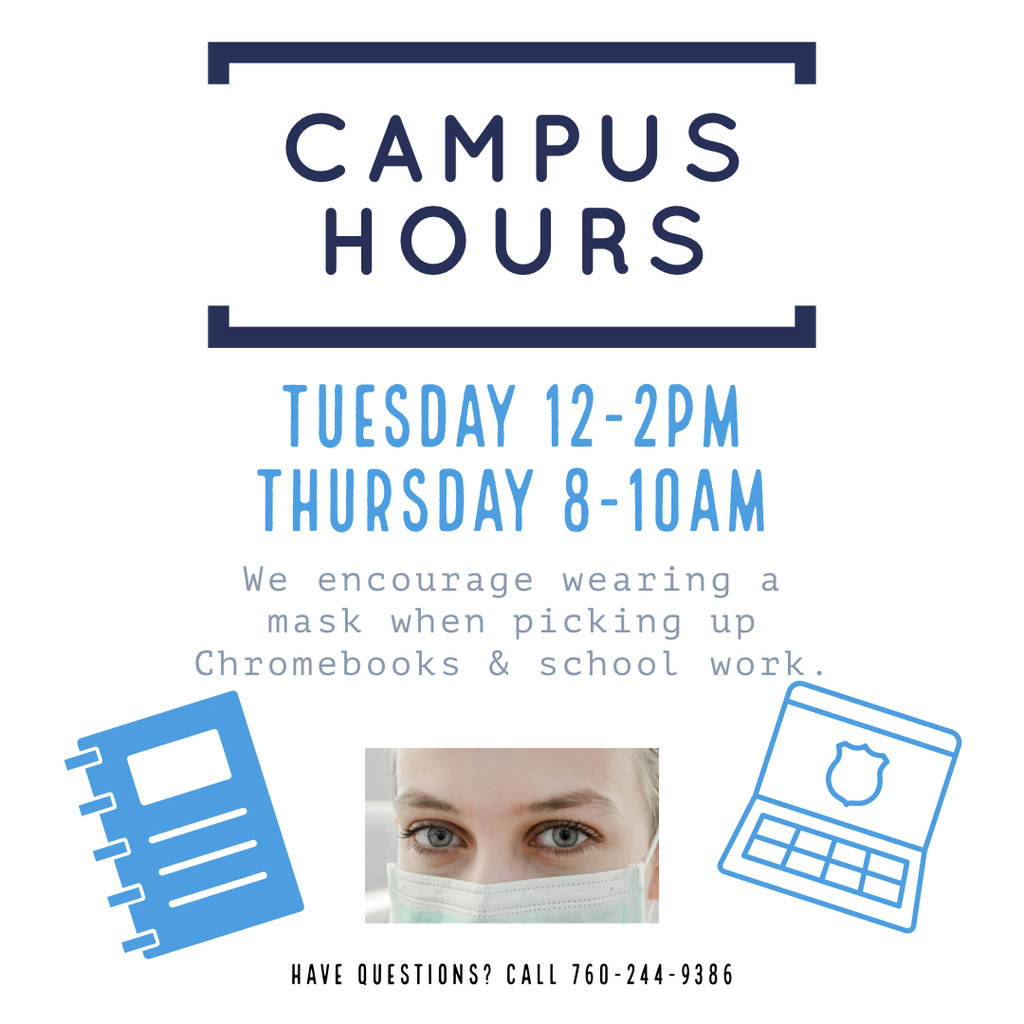 3rd Quarter grades are on Infinite Campus!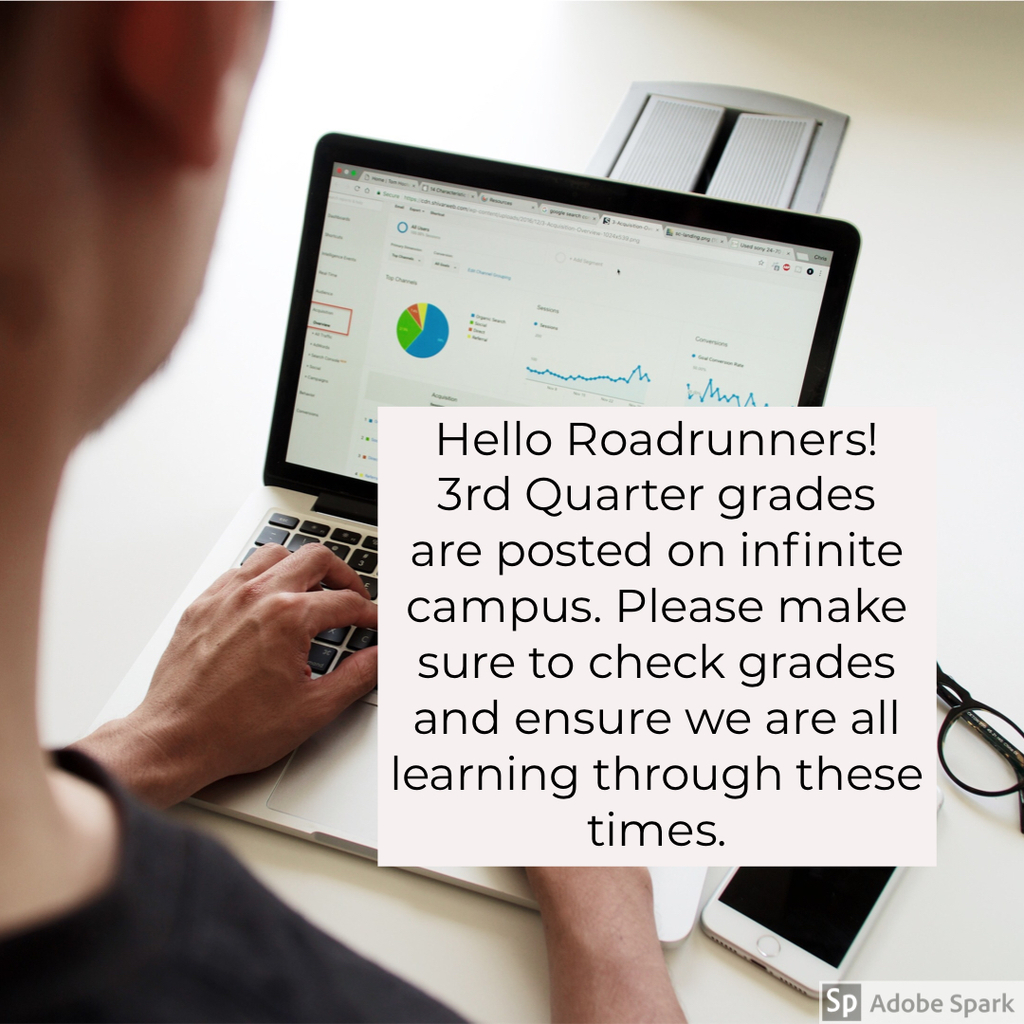 Hey Roadrunner Families! Distance Learning starts on Monday April 6th. Please stop by our website
www.hesperiajrhigh.org
or bit.ly/hjhdistancelearn to find out information about Assignments, Chromebook repairs, and so much more. #webleedblue #IMPACTtheFutureHUSD #wemissyou

Update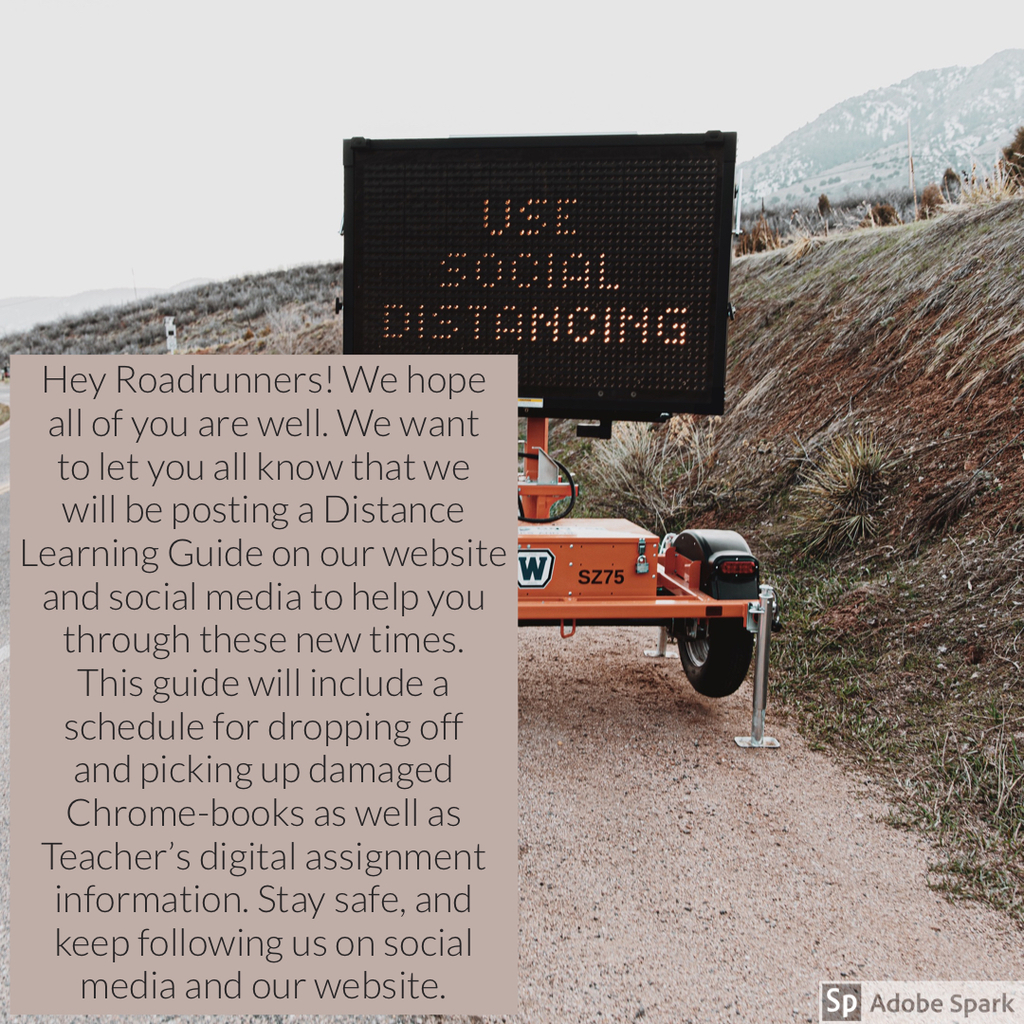 Update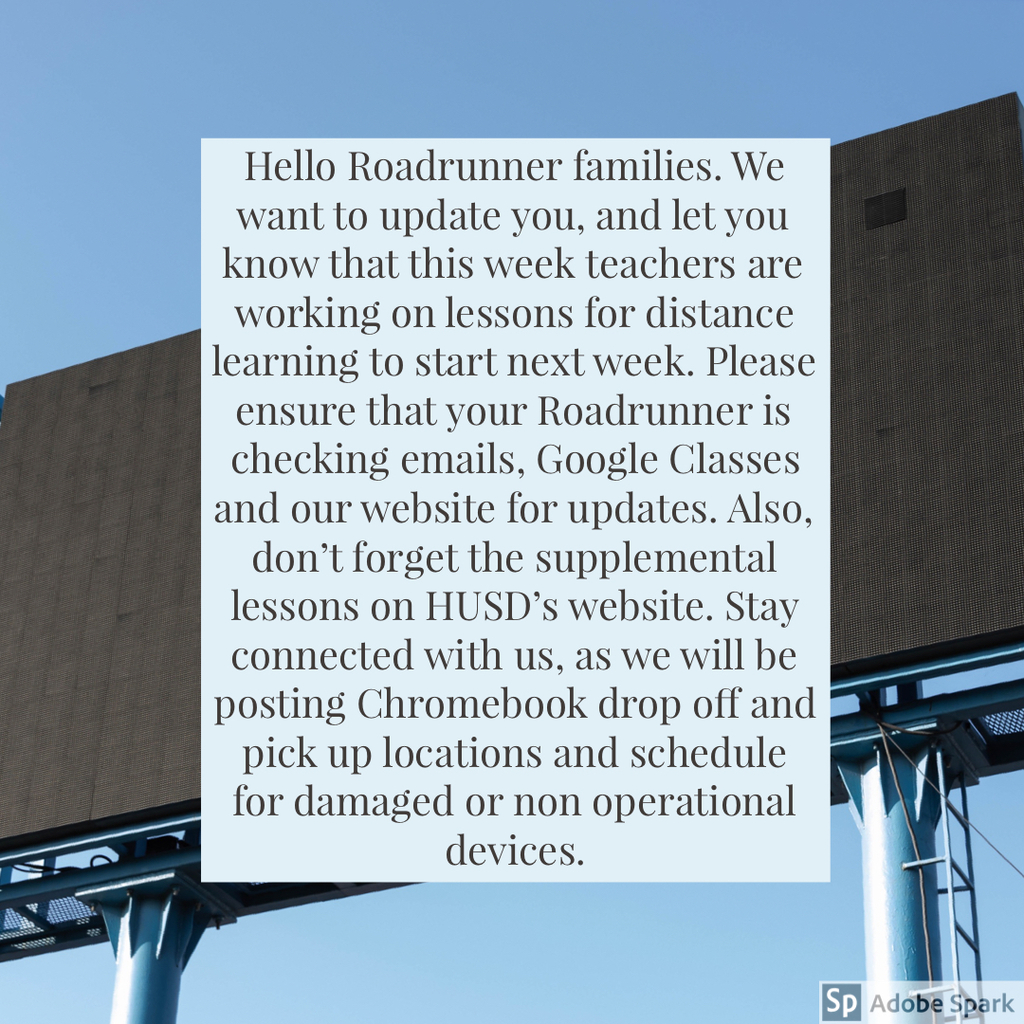 Closure update!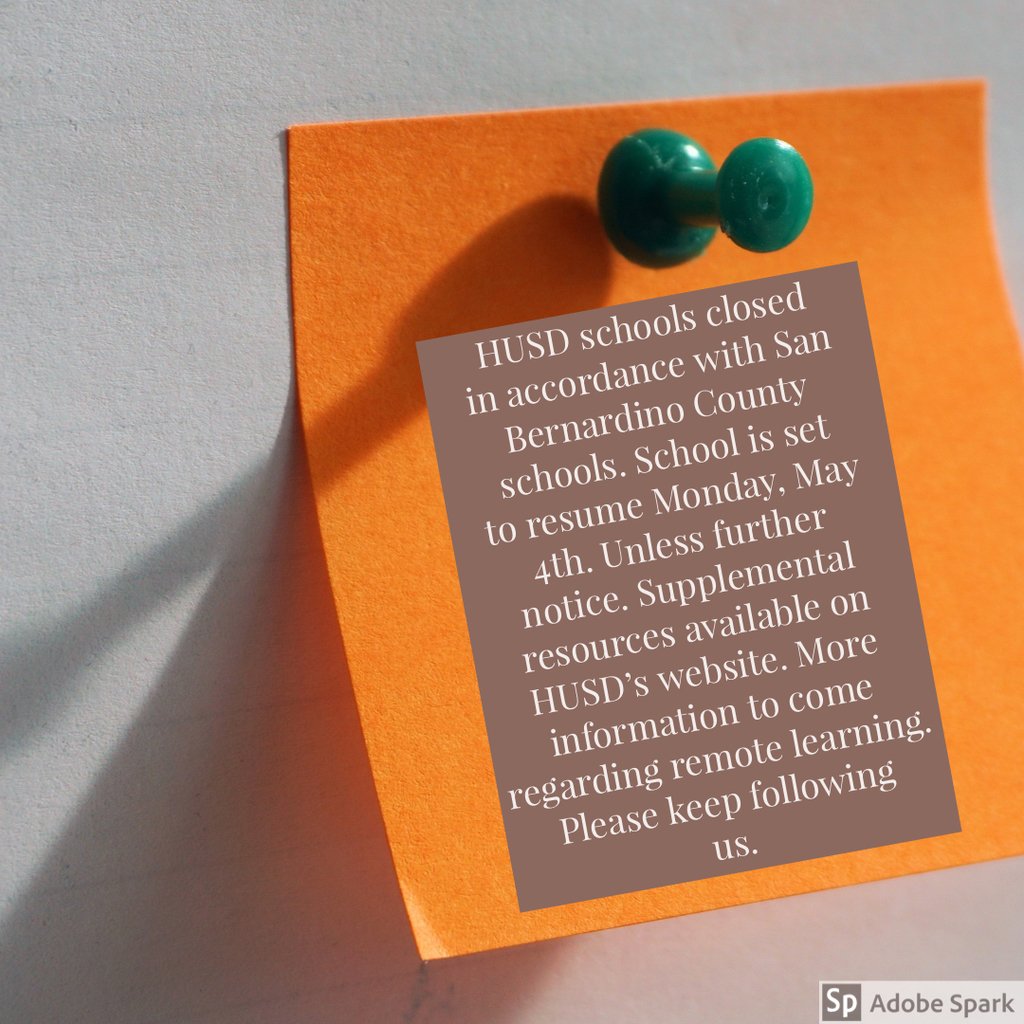 Update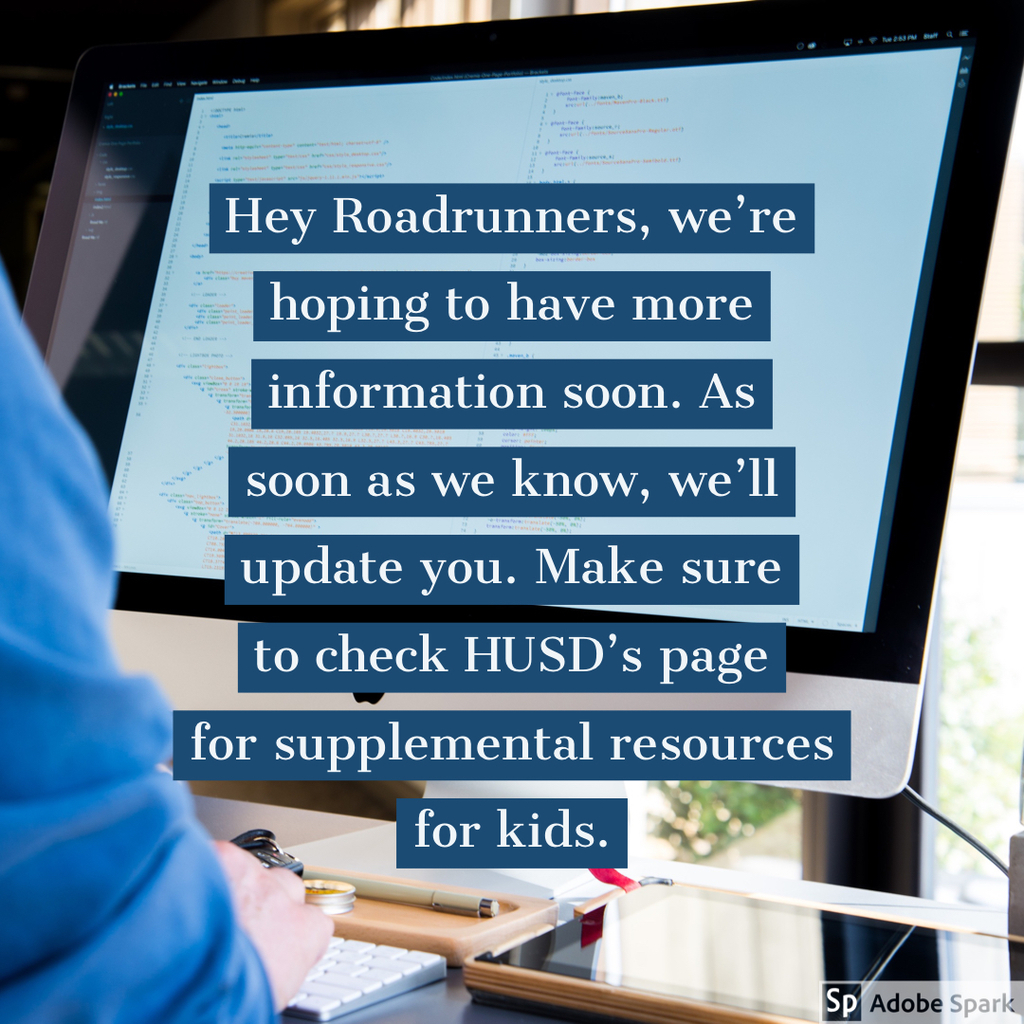 Keep following us for more updates. Stay safe Roadrunners!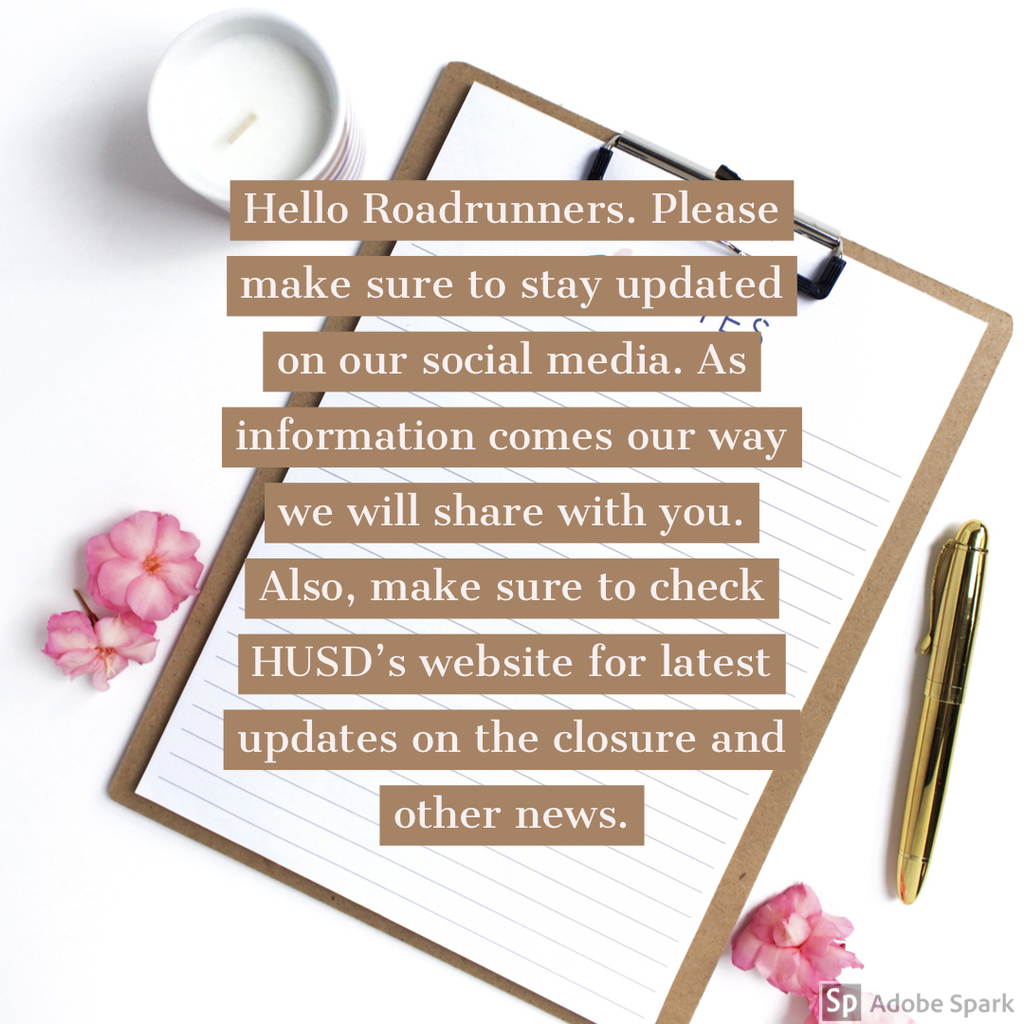 Shout out to HJH's lead Food Service worker Eloise Parra for helping with the HUSD breakfast/lunch distribution. Don't forget Roadrunners to drop by one of the three sites! #webleedblue #IMPACTtheFutureHUSD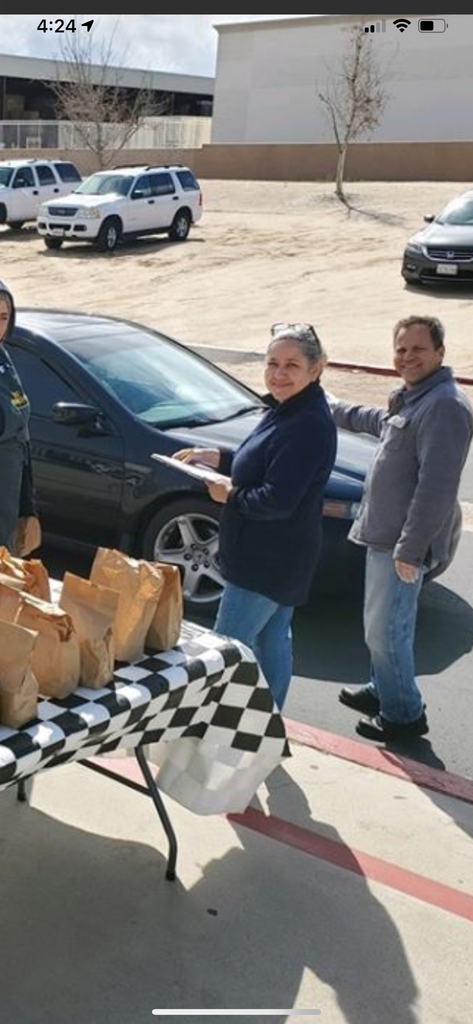 Just a friendly reminder if you need to sign up for summer school please register by Friday March 20. bit.ly/2sw7YJs #webleedblue #IMPACTtheFutureHUSD