Motivational Monday - 50+ ways to be kind World National Kindness Day, Nov. 13th #IMPACTtheFutureHUSD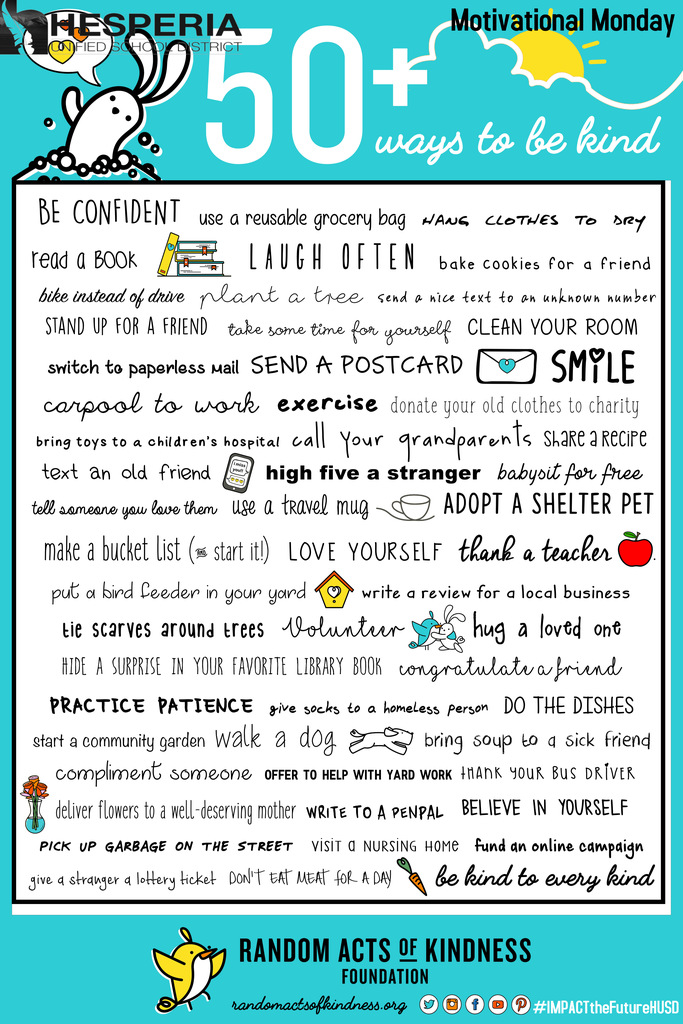 Trending Thursday - Impact Ed was a success! From the keynote speaker, Dr. Muhammad to all of our stellar presenters, the day was filled with learning opportunities for all! Shout out to OHHS for hosting this event & to the awesome AVID students who didn't let any detail slide. #IMPACTtheFutureHUSD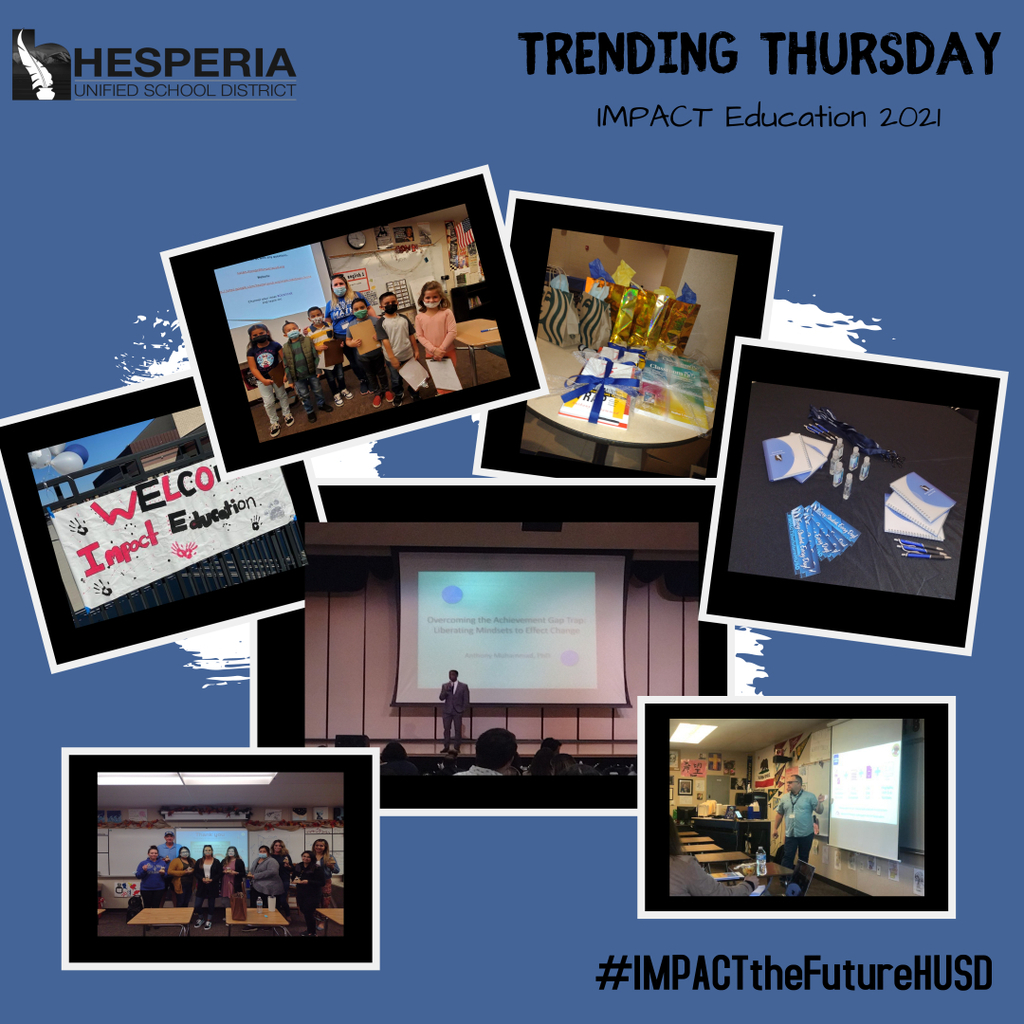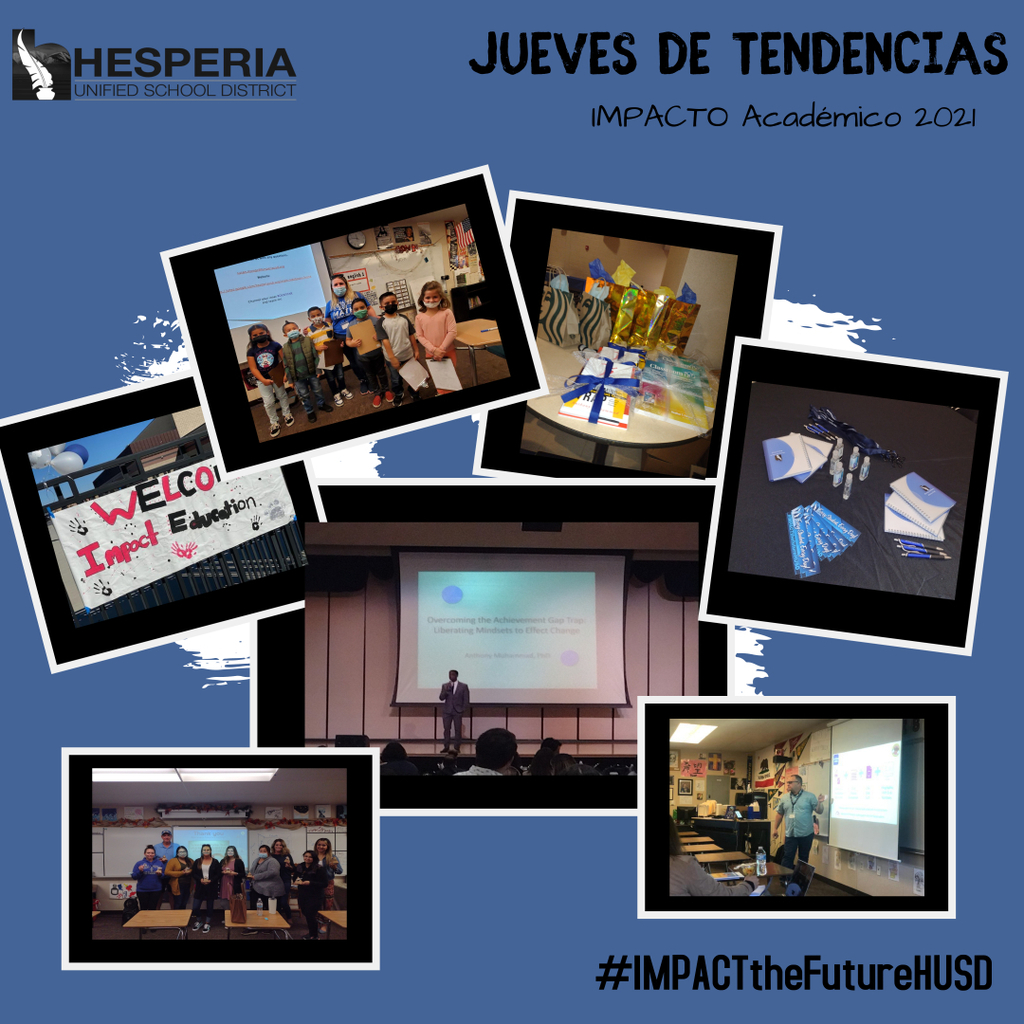 In honor of Veteran's Day, the HUSD offices will be closed Thursday, November 11th-12th. Offices will re-open on Monday, November 15th.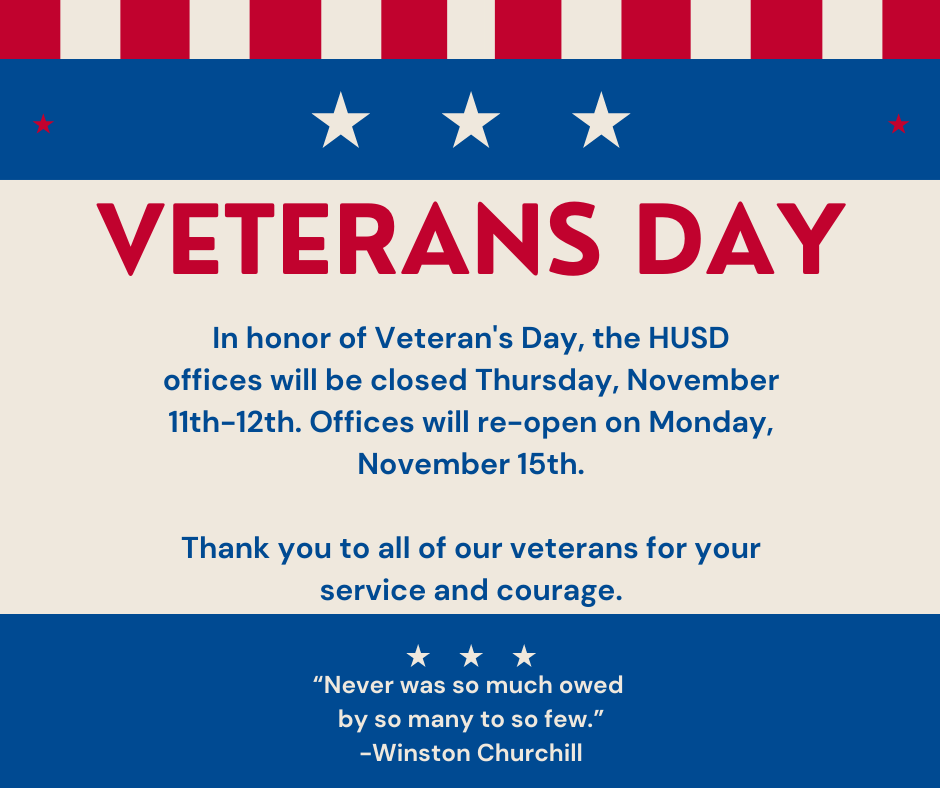 Wisdom Wednesday - There are lots of great benefits to having family game nights. They support academics, inspire conversations, build mental muscle, and supports team building. #IMPACTtheFutureHUSD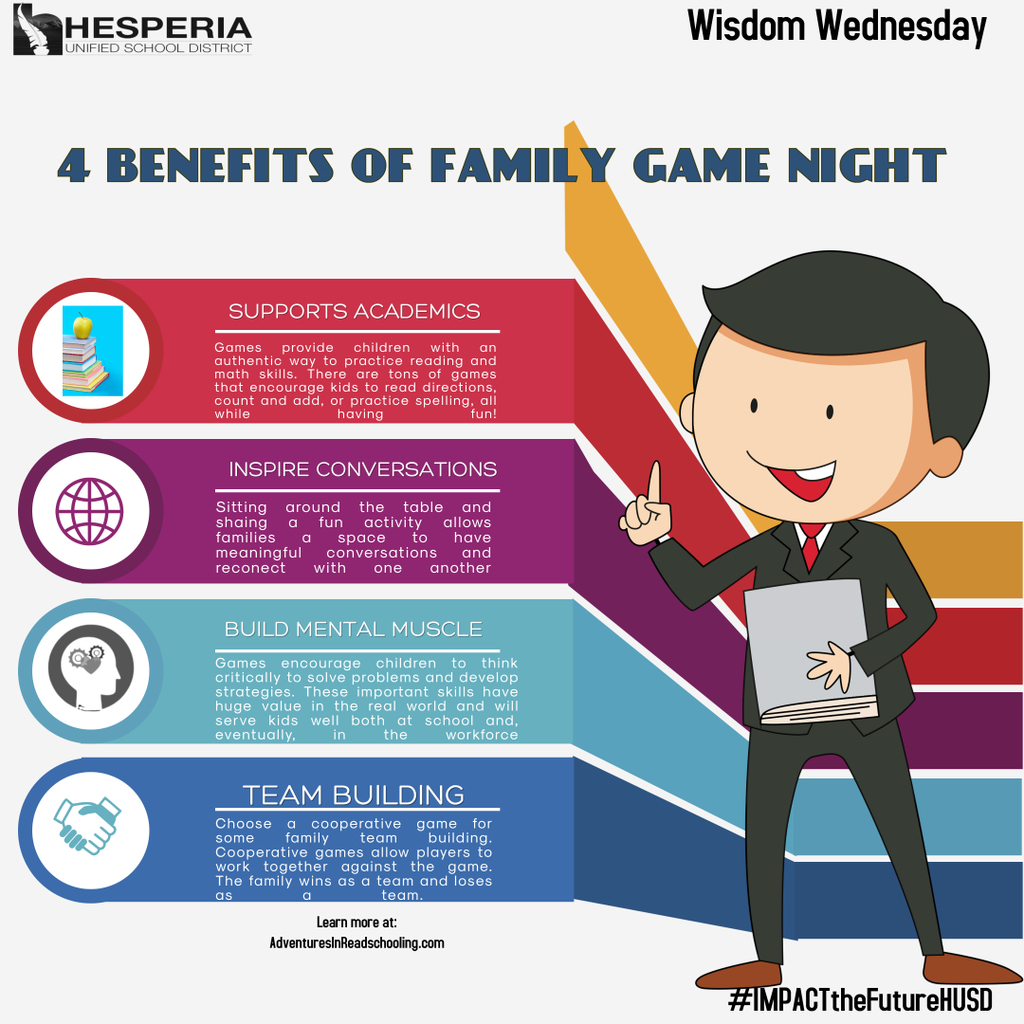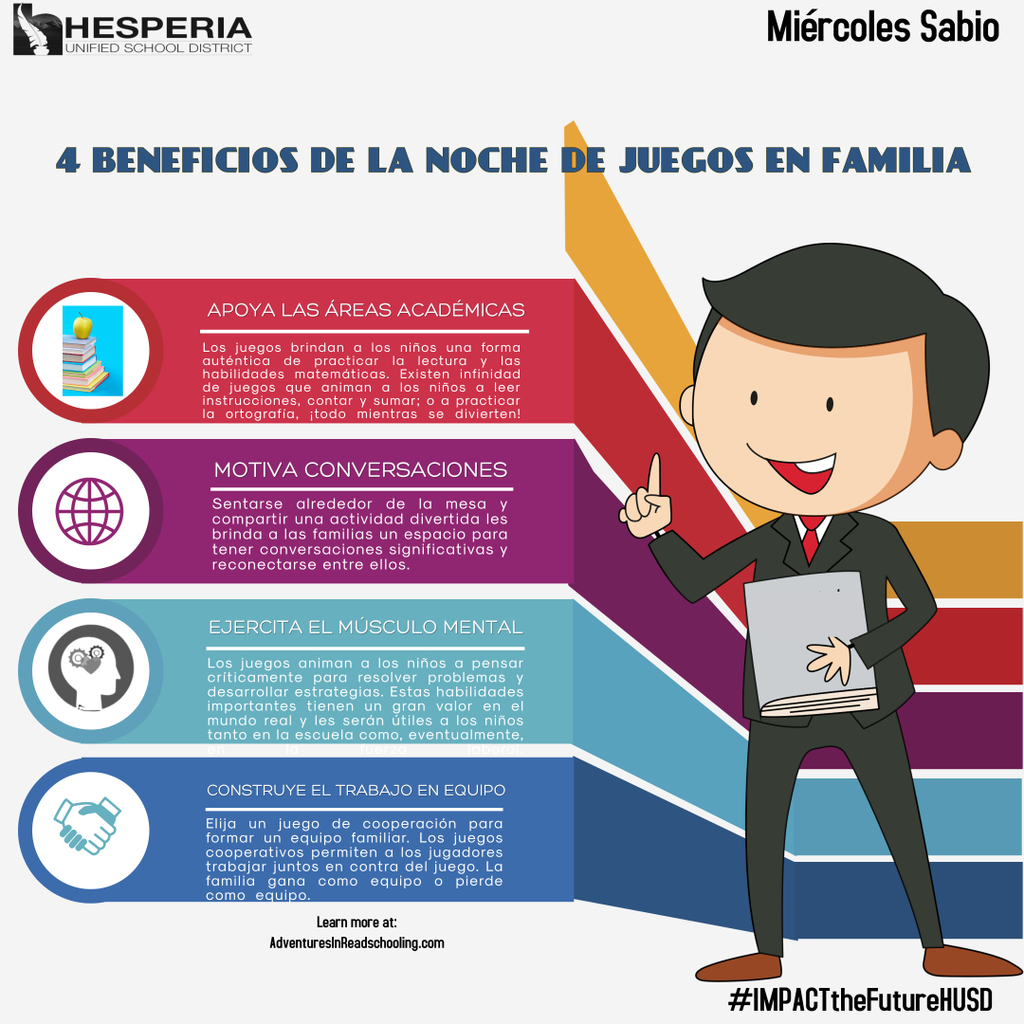 Tip Tuesday - Every single day you make a choice. #IMPACTtheFutureHUSD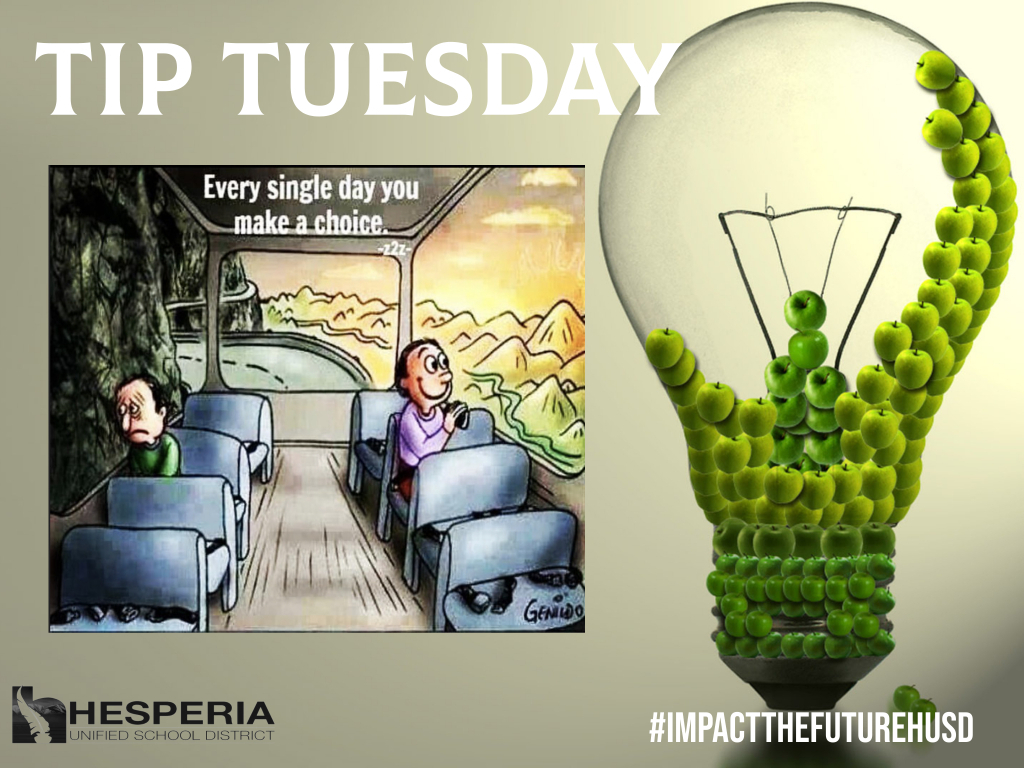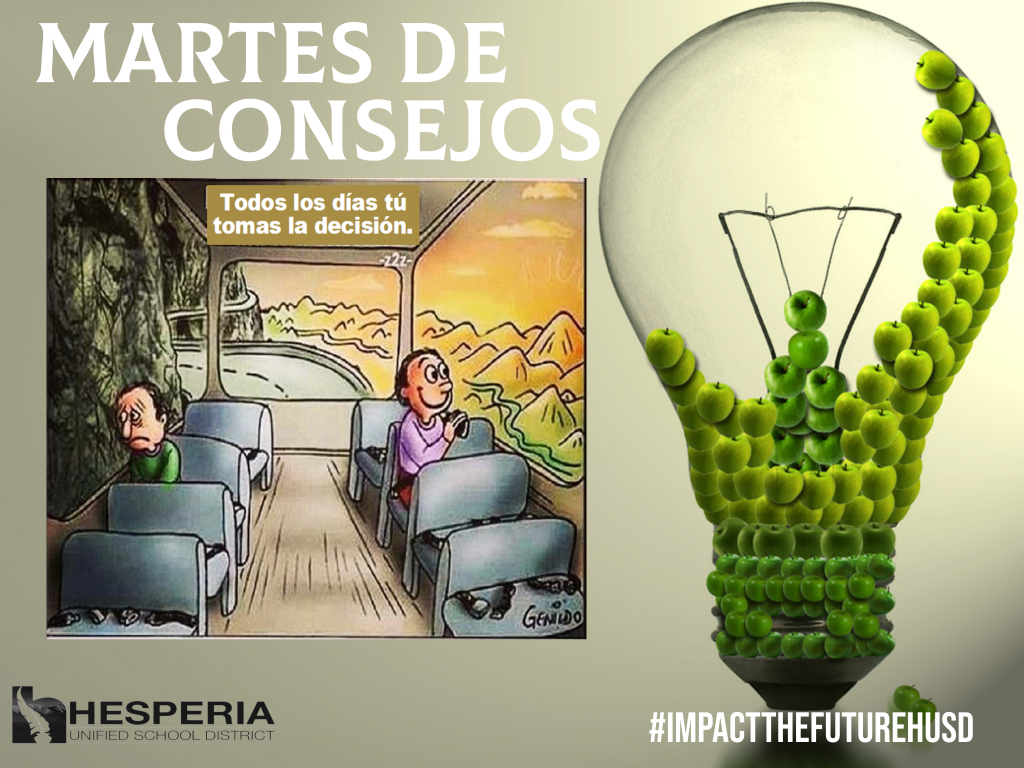 Motivational Monday - Veterans day is November 11th. We honor all who served. #IMPACTtheFutureHUSD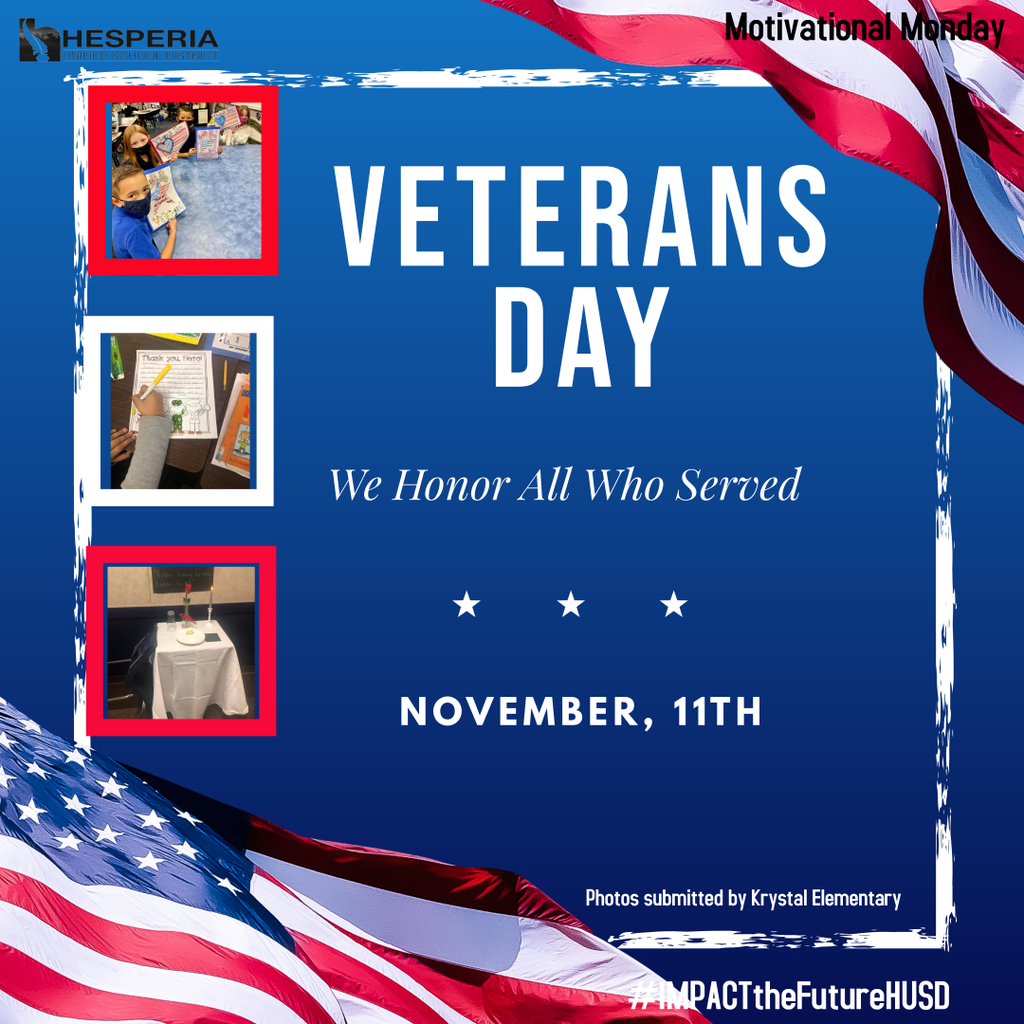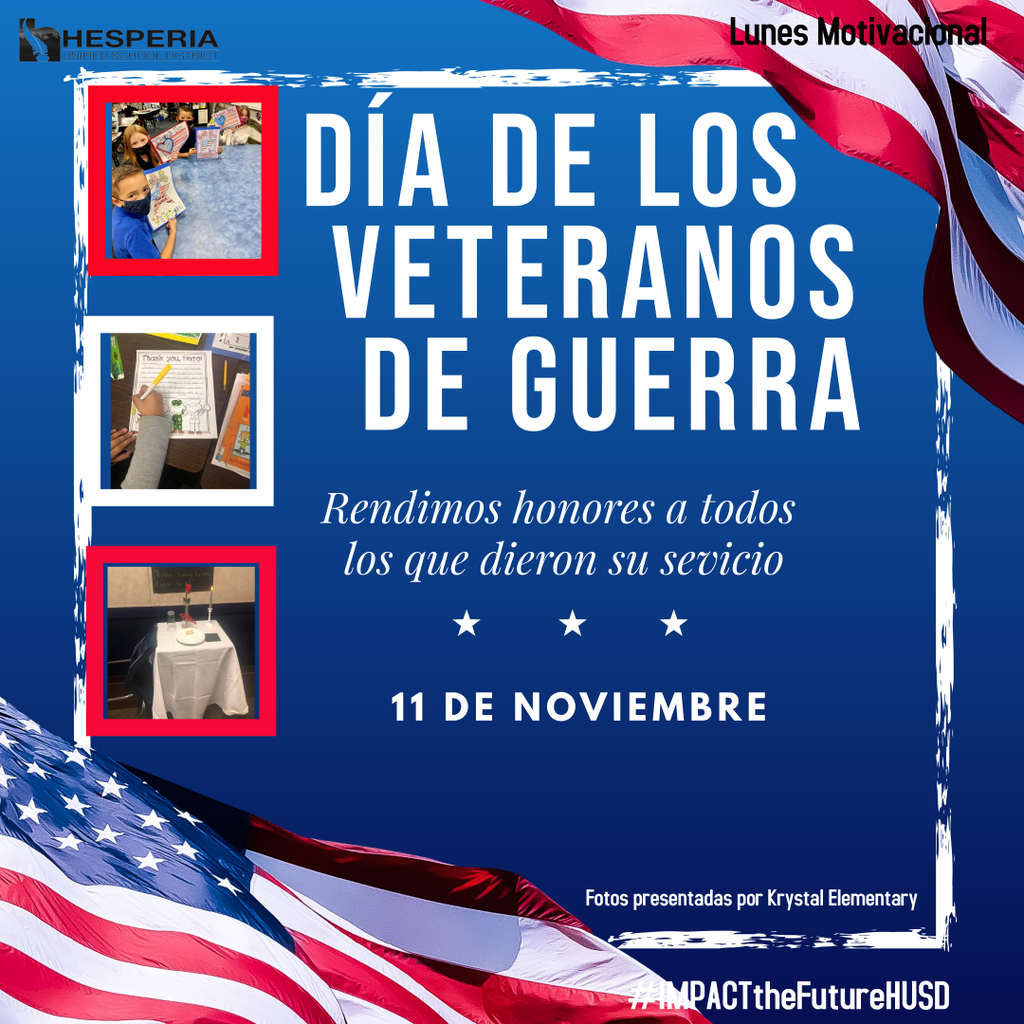 Daylight Saving Time ends this weekend. Set your clock back one hour before going to bed Saturday night, November 6th.

Friday Focus - HUSD School Psychologists working together to develop ways to support students social emotional and learning needs #IMPACTtheFuture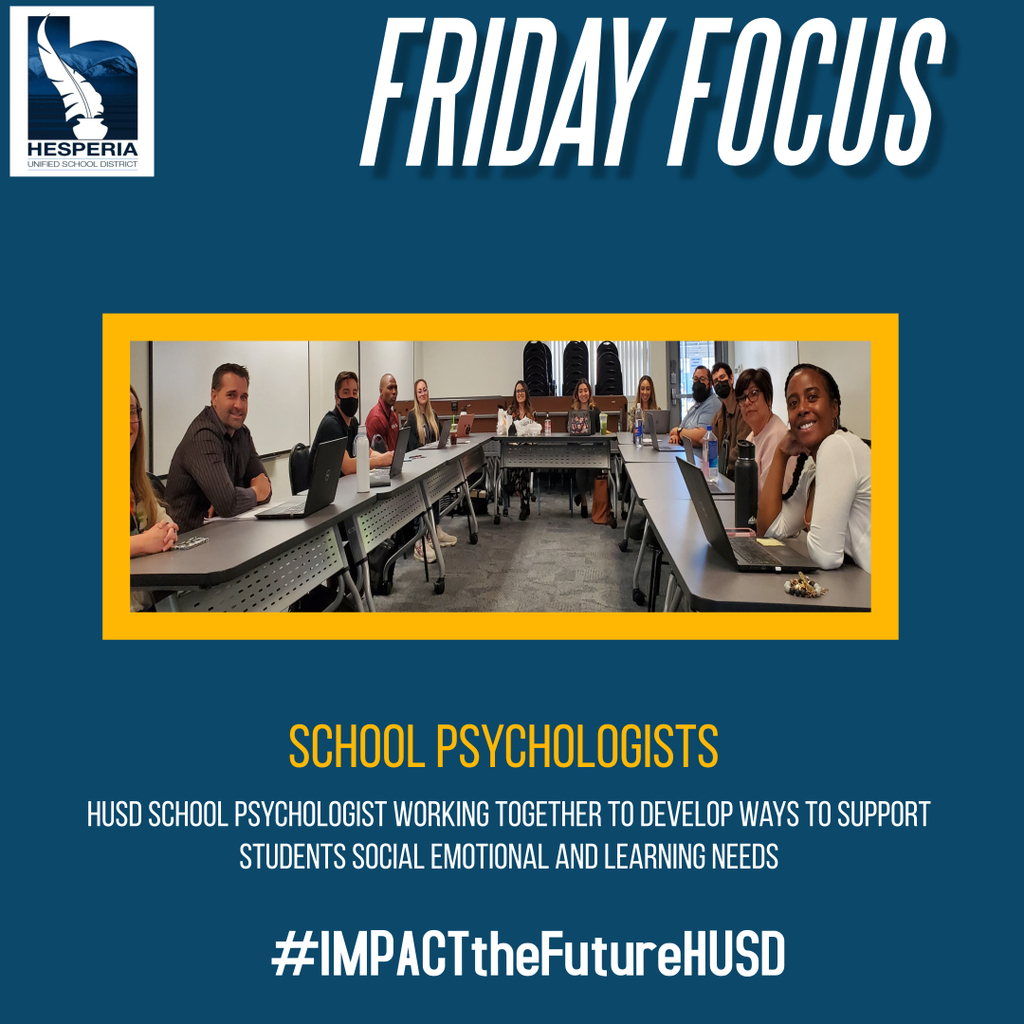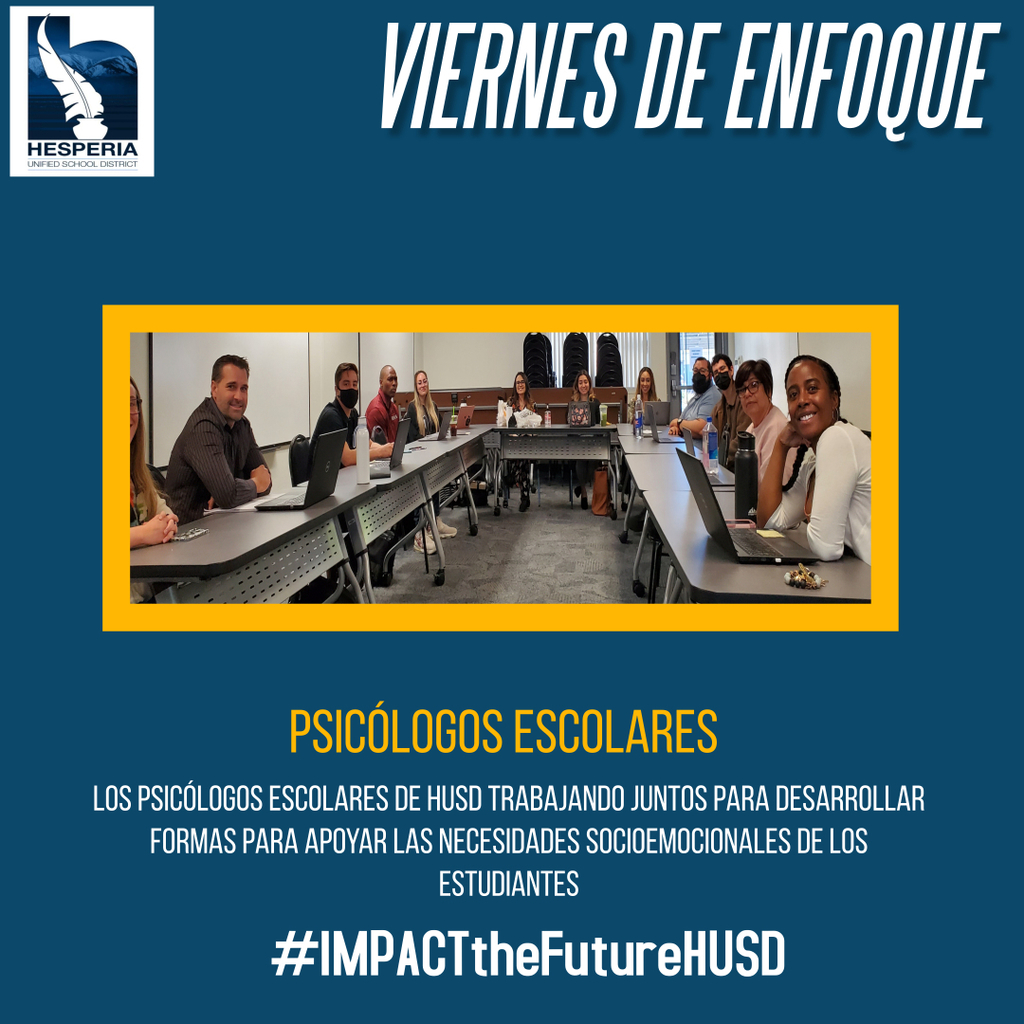 Trending Thursday - Congratulations Maple Mountain Lions on receiving Platinum status, the highest recognition by the State of California for schoolwide PBIS implementation. #IMPACTtheFutureHUSD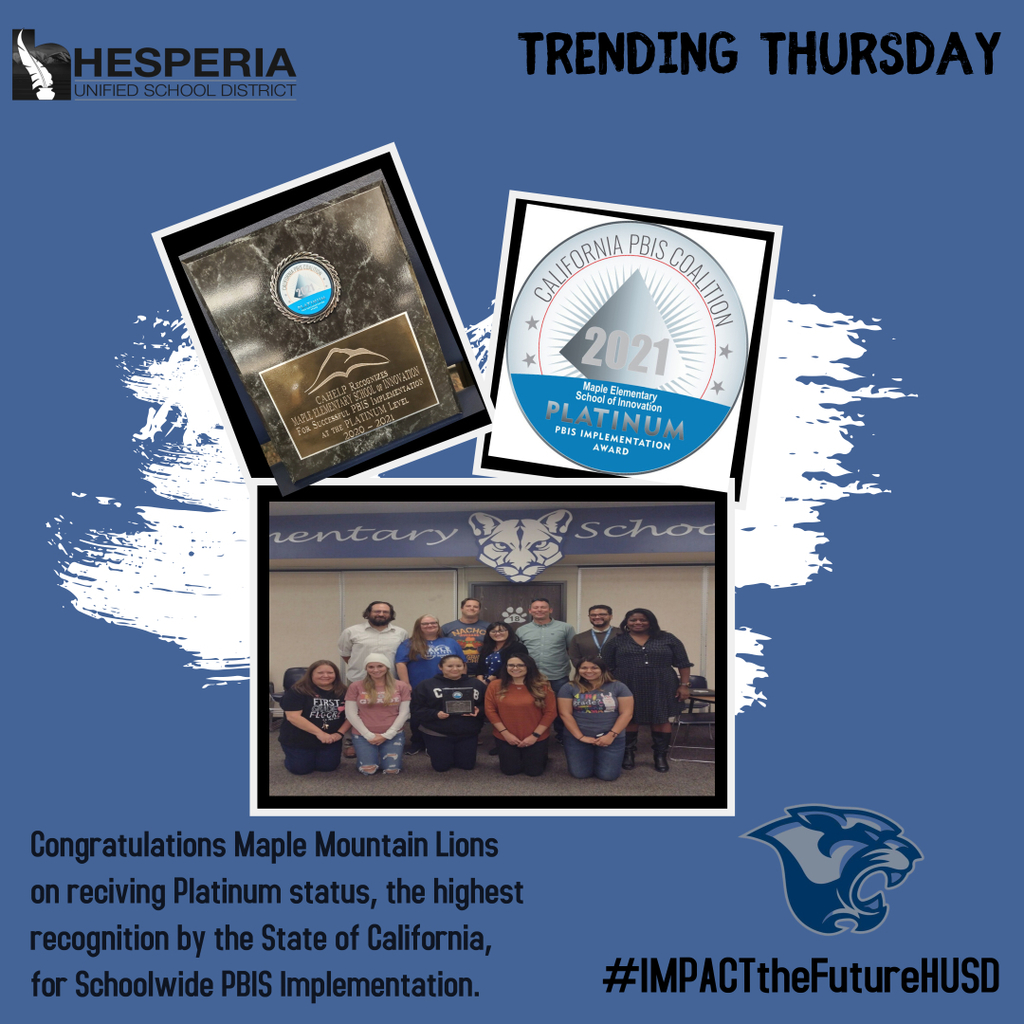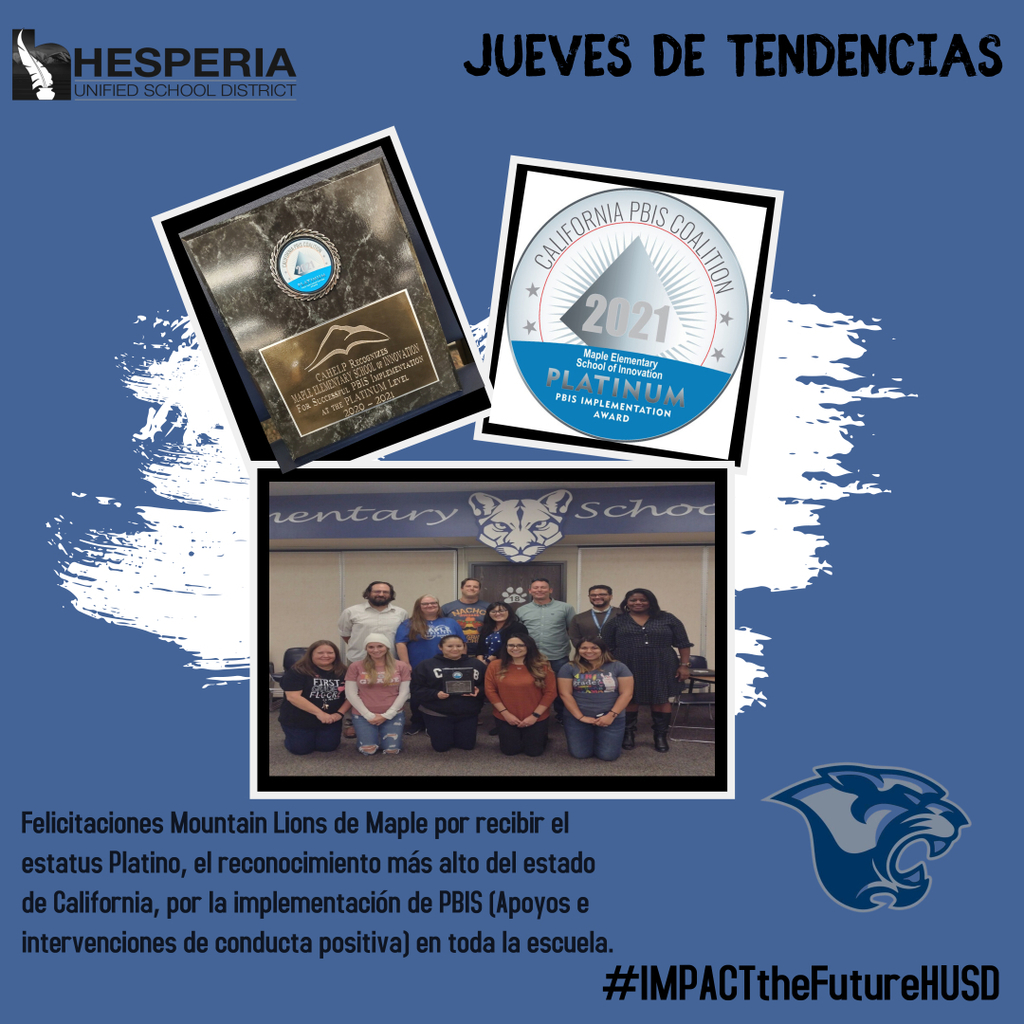 HUSD is now hiring guest teachers! Go to
www.edjoin.com
to apply today!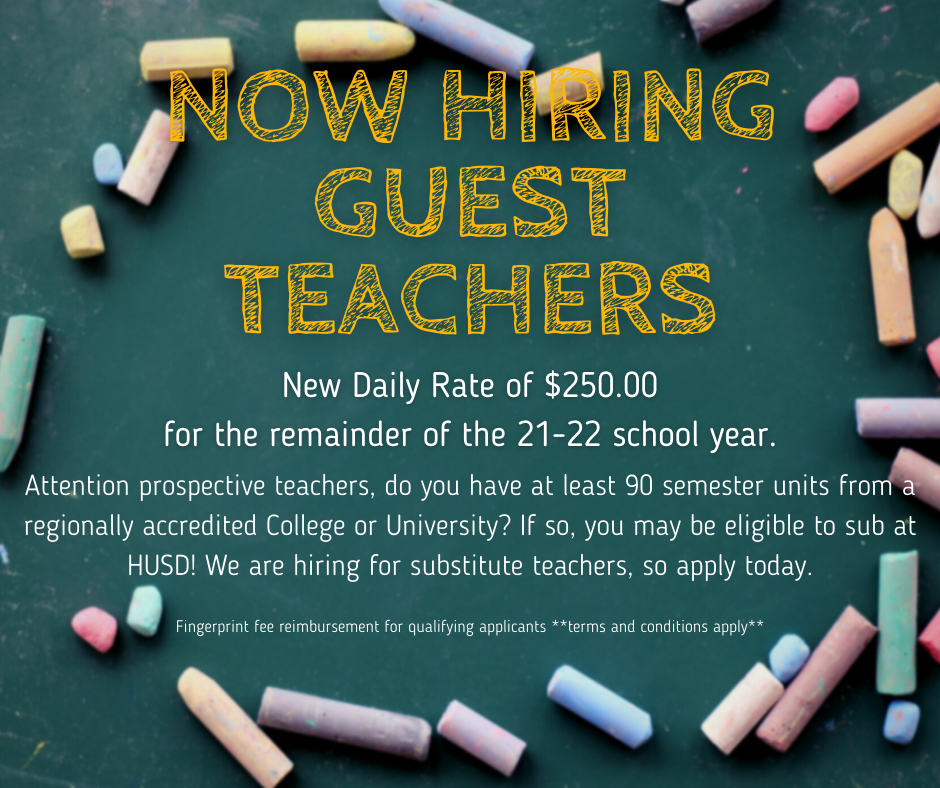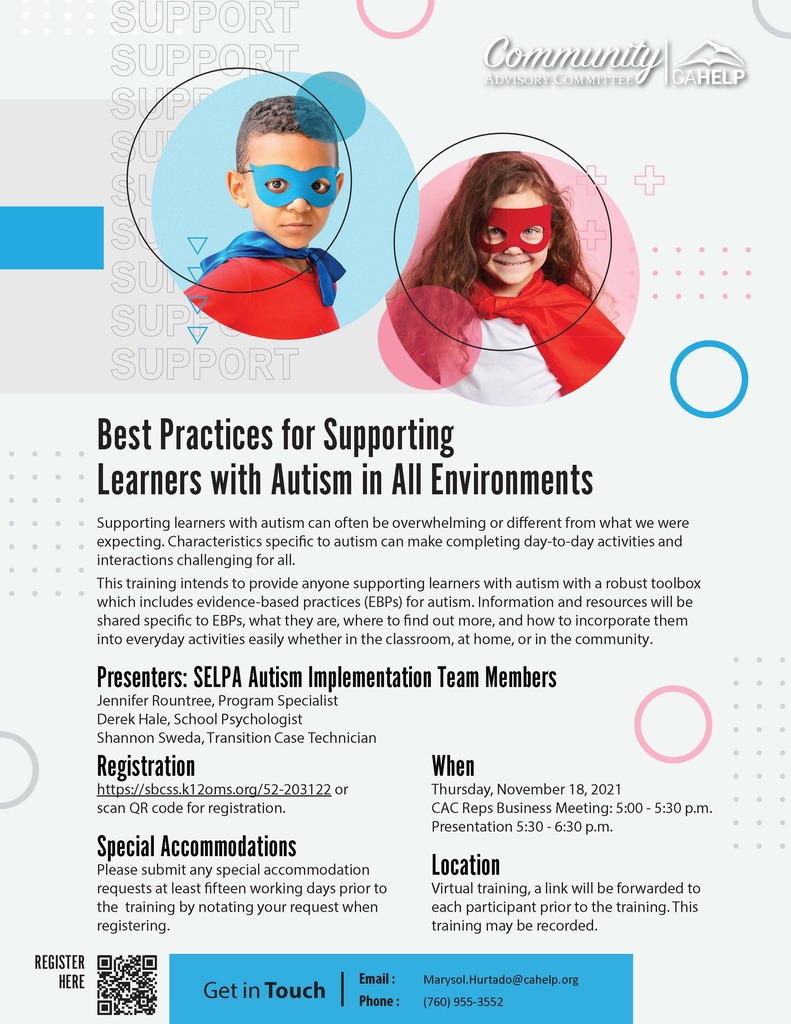 Wisdom Wednesday - November is Native American Heritage Month #IMPACTtheFutureHUSD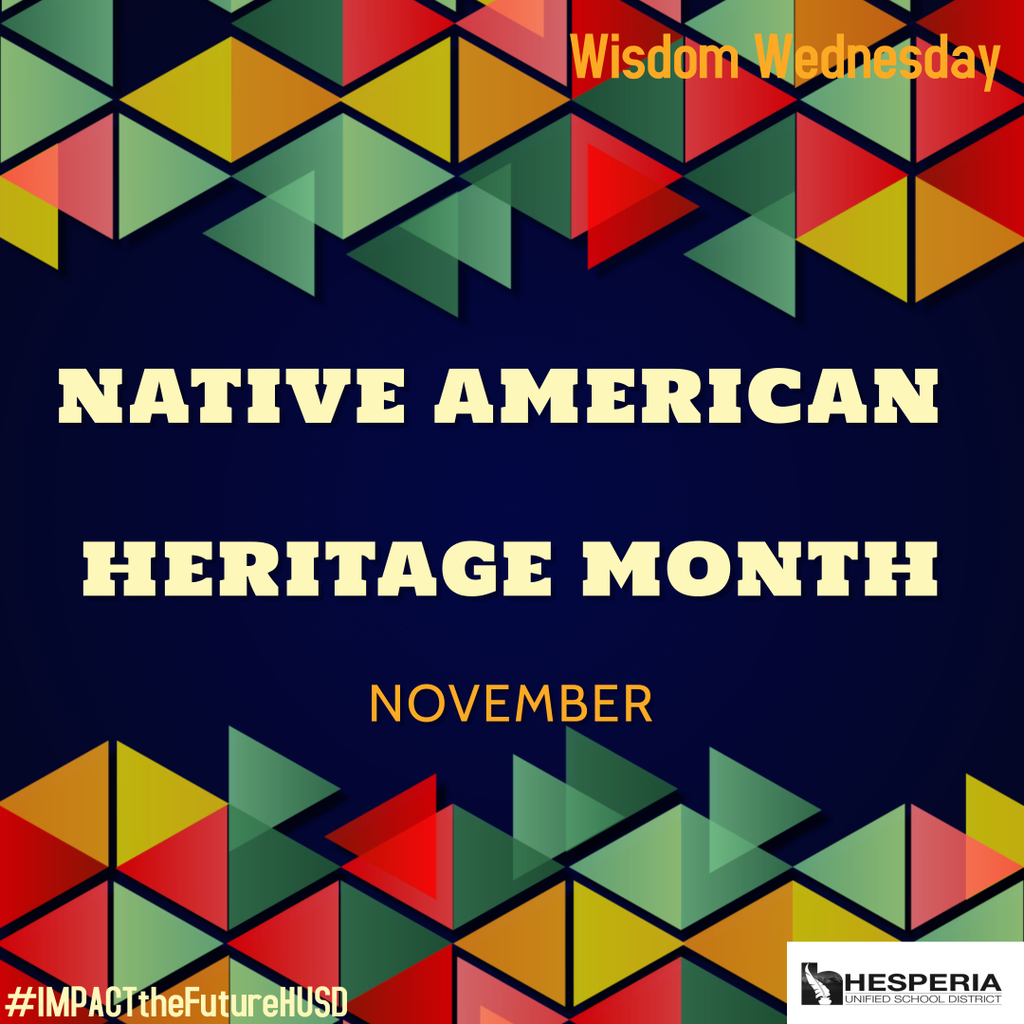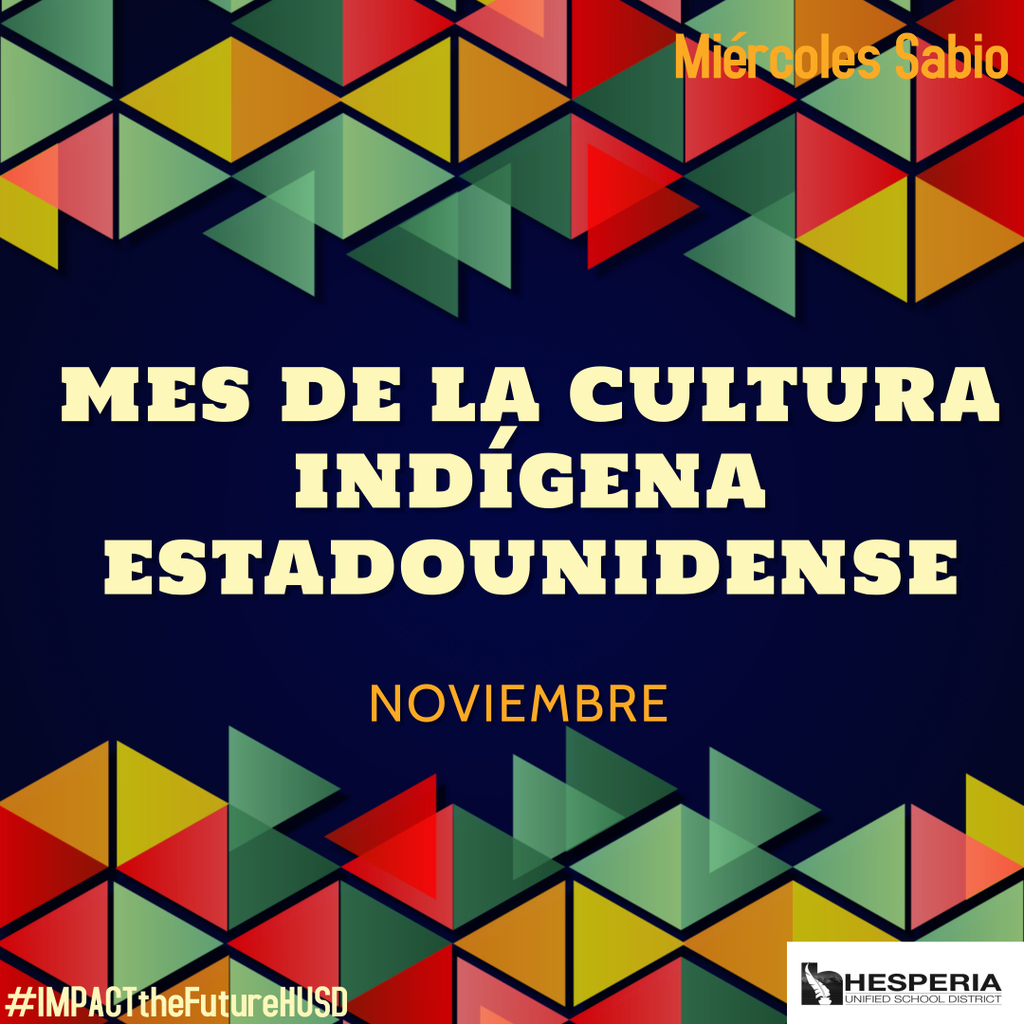 Tip Tuesday - November: Don't wait until the fourth Thursday in November to sit with family and friends to give thanks. Make every day a day of Thanksgiving #IMPACTtheFutureHUSD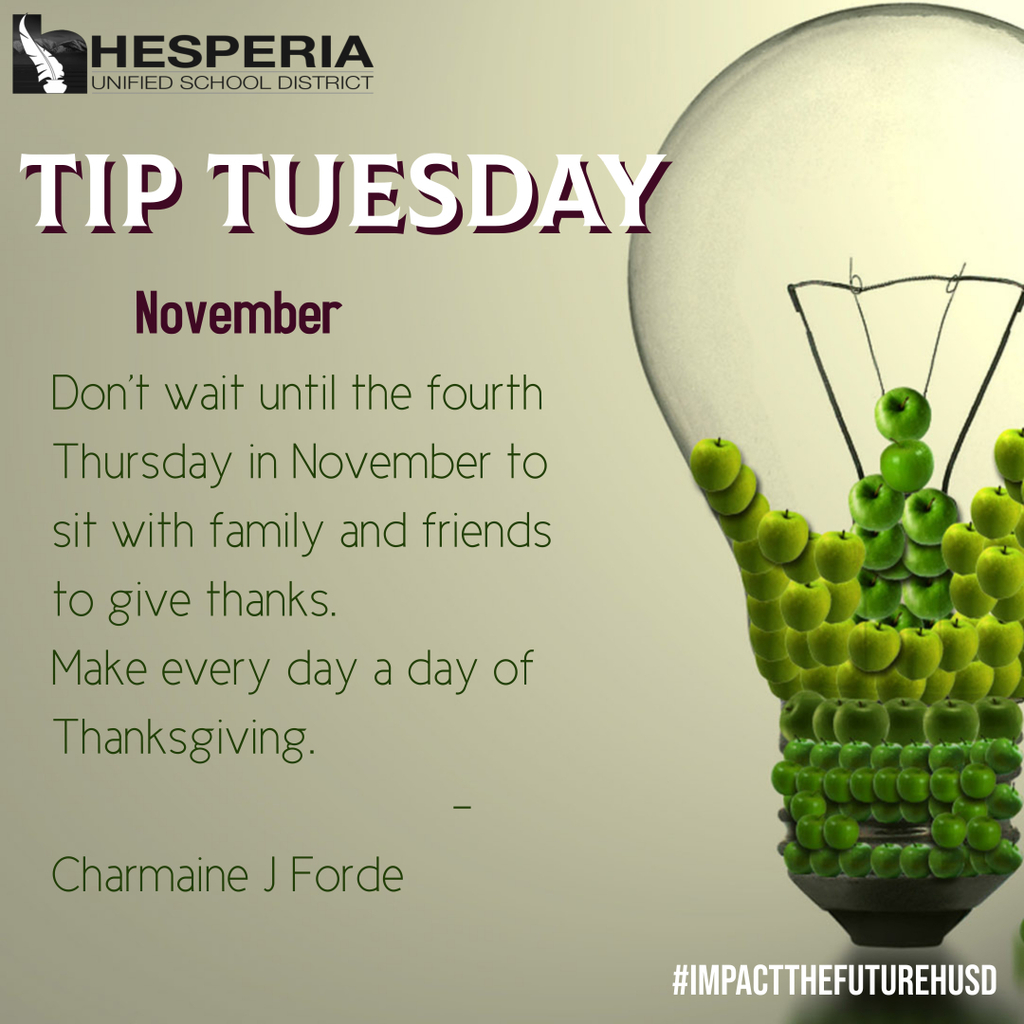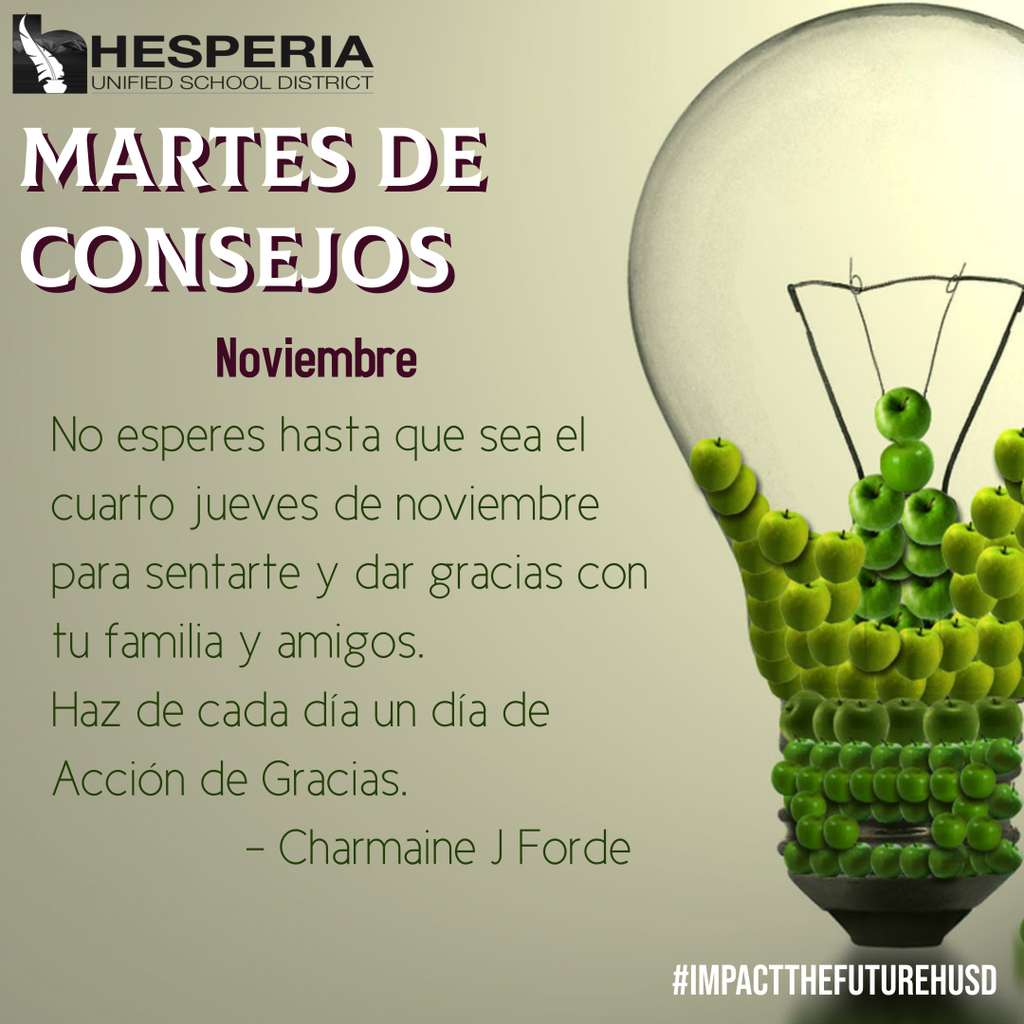 Motivational Monday - Let's celebrate National Author's Day! #IMPACTtheFutureHUSD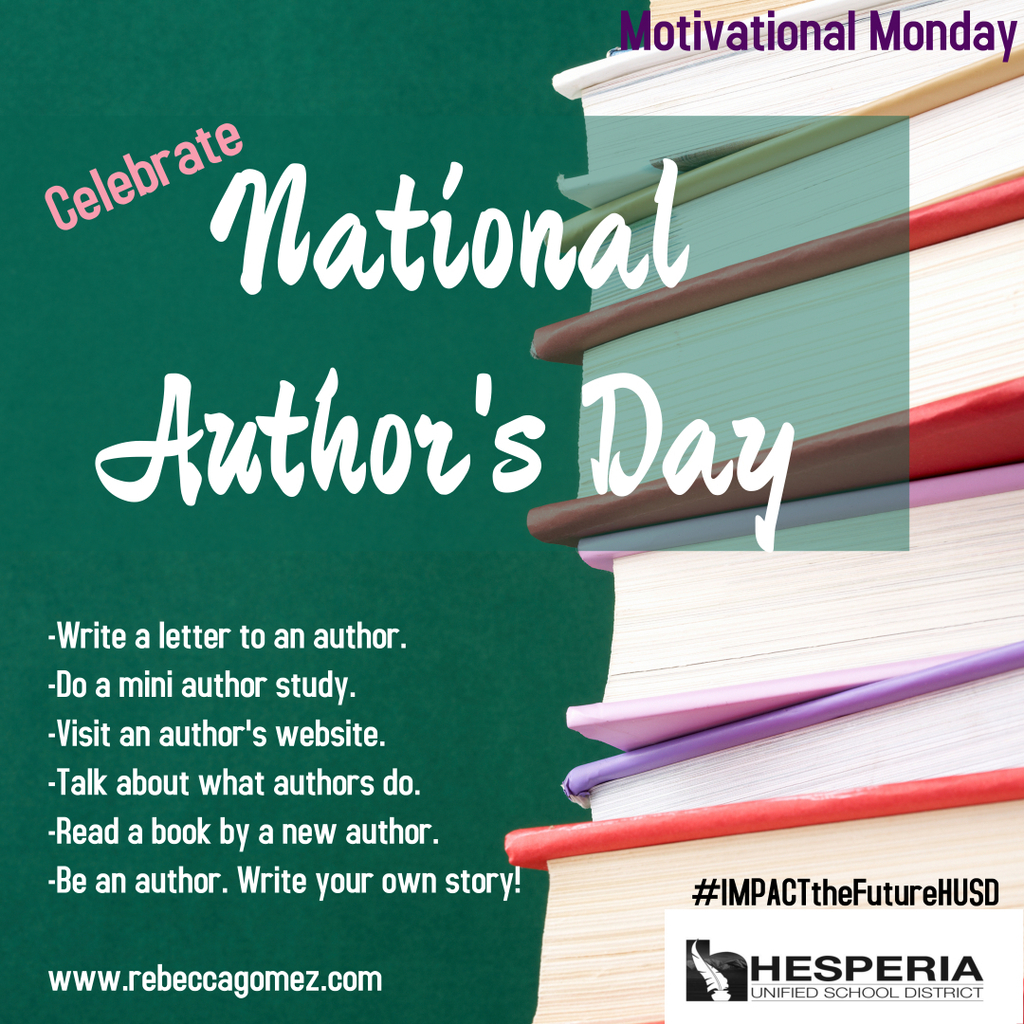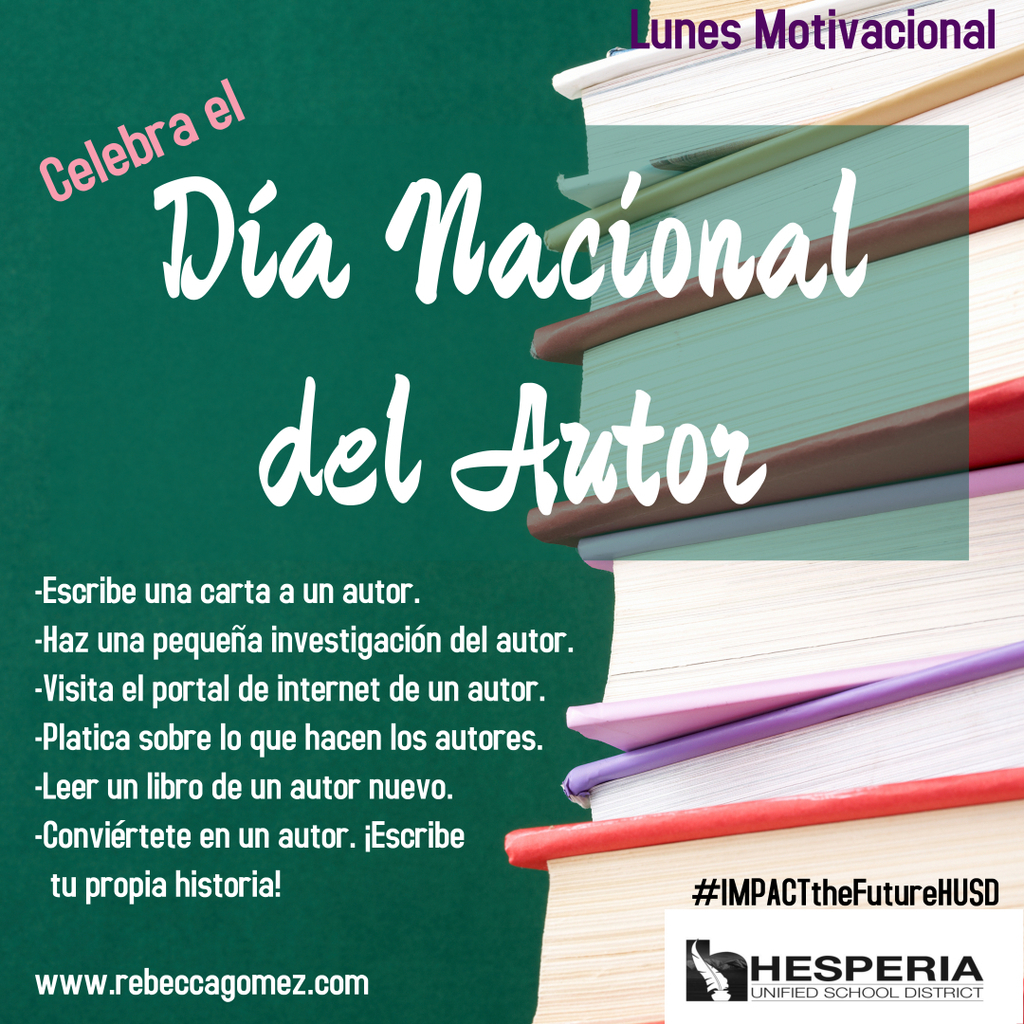 It has come to our attention that there is a phishing link going around posing as a link to the HUSD survey that was sent out yesterday. Phishing is the fraudulent practice of sending emails or texts purporting to be from reputable companies in order to induce individuals to reveal personal information, such as passwords and credit card numbers. Please be aware that the only place that it is safe to access the HUSD COVID-19 Parent/Community Feedback Survey Request is by communication directly from the district through our social media, our website, or staff email. HUSD has not sent out links to the survey through text message. Thank you.

Friday Focus - Welcome our new elementary school counselors! Elementary counselors will support schools with social emotional and behavioral health and wellness of students and staff. #IMPACTtheFutureHUSD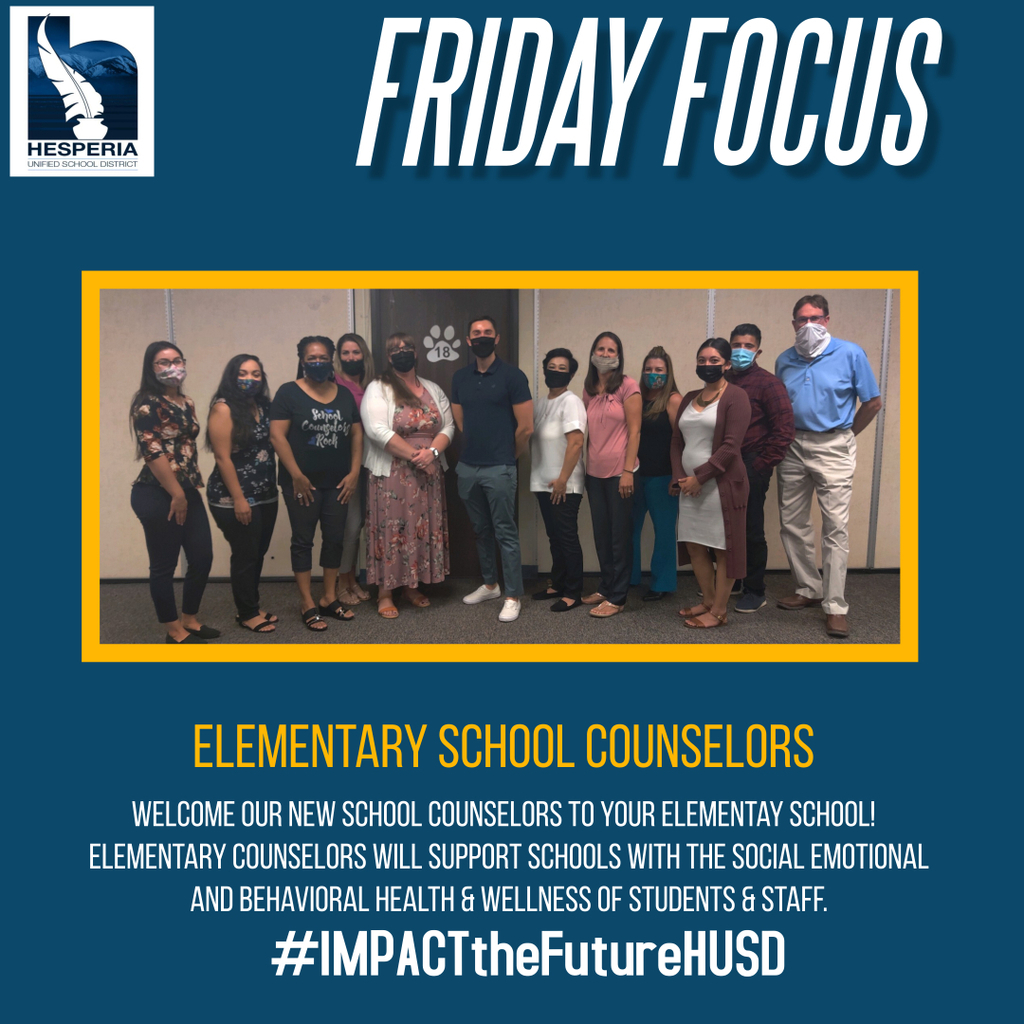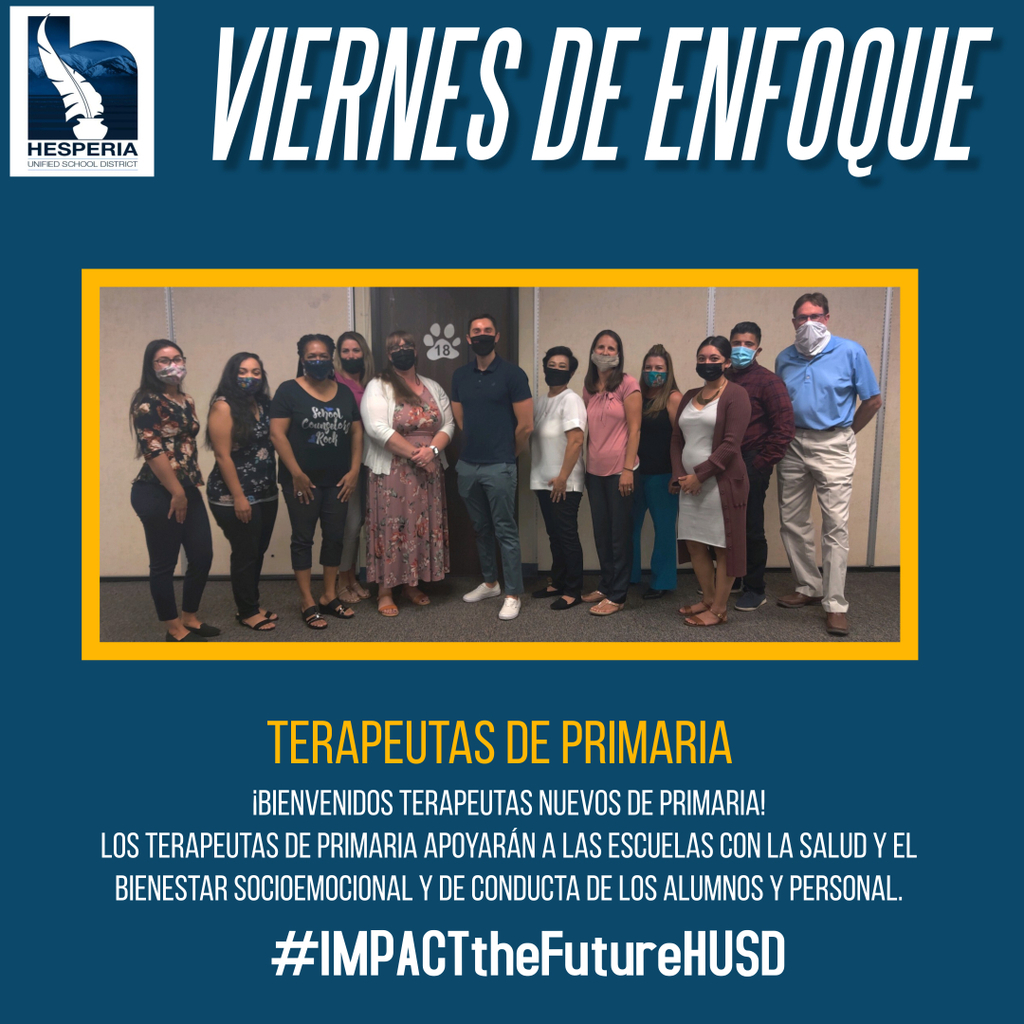 Trending Thursday - College Fairs! ADDAMS Family Production! Homecoming Pep Rallys! Hesperia High School prepares students for college and keeps them engaged! #IMPACTtheFutureHUSD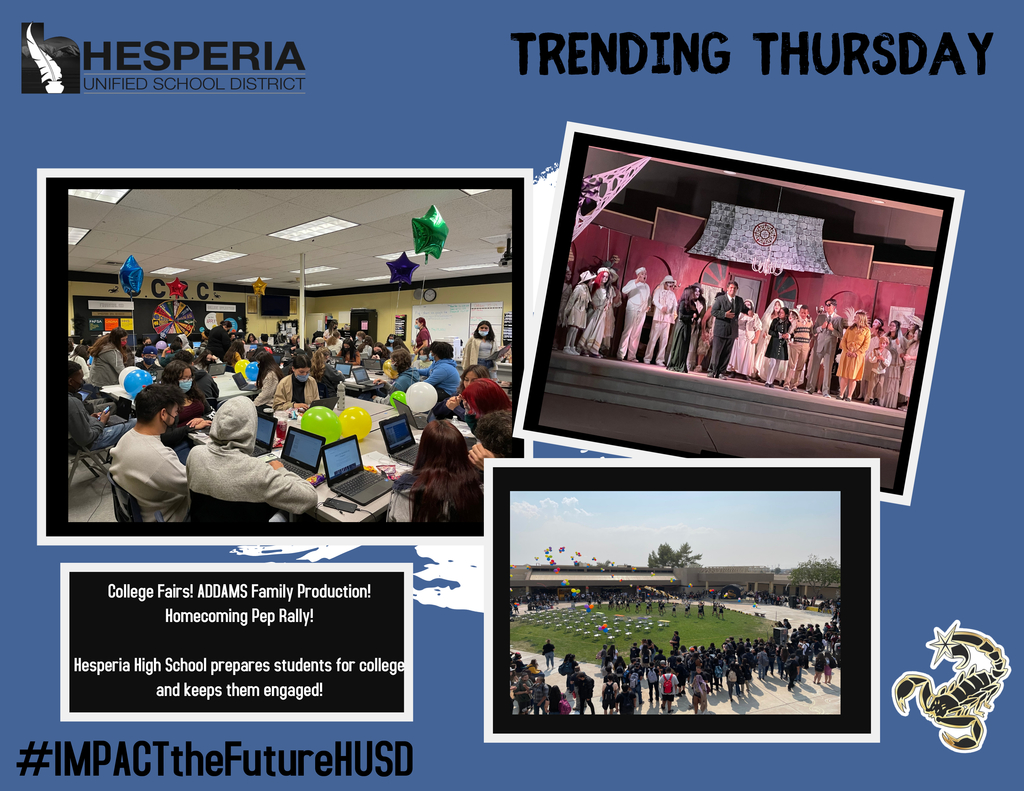 Wisdom Wednesday - Halloween Safety Tips : Halloween is the time of year for tricks, treats and good-humored frights. Follow these safety tips to keep your family safe and sound during the festivities. #IMPACTtheFutureHUSD