ATTENTION FEDERAL EMPLOYEES: Catholic Charities is offering food vouchers for all federal employees and their families affected by the current shutdown. Call Alejandra Diaz at (760) 243-1100 for more information.

Congratulations to @RancheroMiddle! Ranchero's Marching Band took FIRST place in the Middle School Marching Band and Drumline category in the Victorville Christmas Parade. #IMPACTtheFutureHUSD #RattlersRISE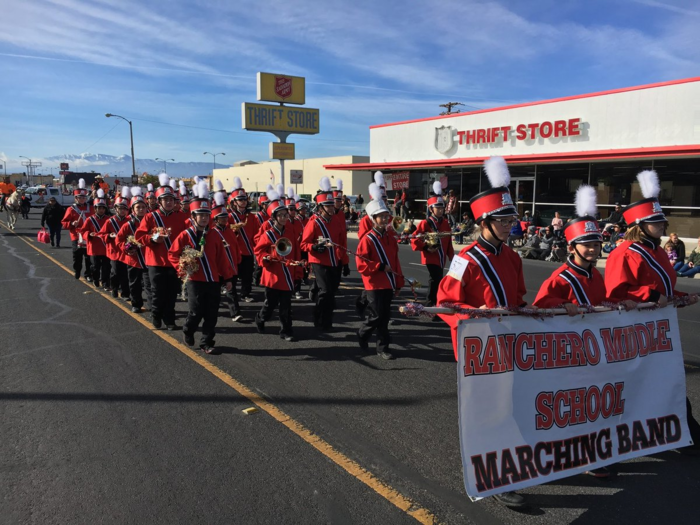 HUSD will be closed on Monday, January 21, 2019, in observance of Martin Luther King Jr. day. Classes resume on Tuesday, January 22, 2019. Please have a safe three day weekend!

In light of the federal government shutdown, HUSD would like to ensure we are making every effort to assist the families of our federal employees. If your family has been affected during this time, you may qualify to receive free/reduced meals for your students. We would like to invite you to apply through our Nutrition Services website. Nutrition Services will make every effort to expedite your application. You may contact Nutrition Services at (760) 948-1051. Application Link-
https://bit.ly/2H8WuCt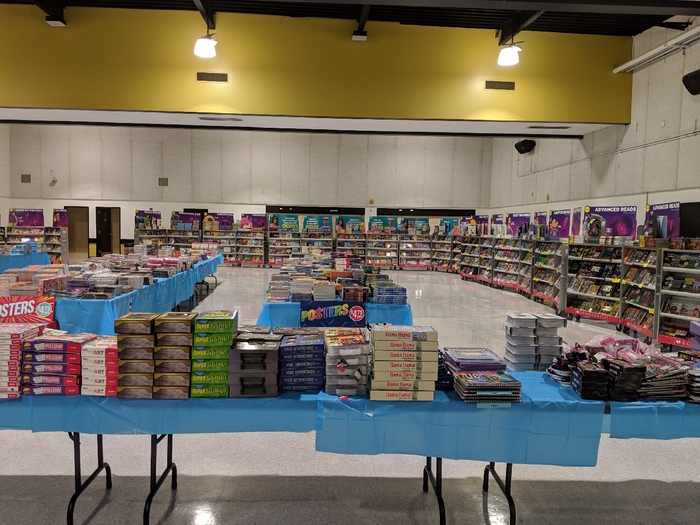 Parents, you are invited to our 2nd DELAC meeting of our 2018/19 school year tomorrow, November 29, 2018 at 11:00 a.m. It will be located at 15576 Main Street in Hesperia at the Hesperia School District Office in our Annex Building/Board Meeting Side. For more information you can visit our website,
www.hesperiausd.org
, or our Facebook page. Thank you.


How do you celebrate with family? #GiveThanks #CelebrateFamily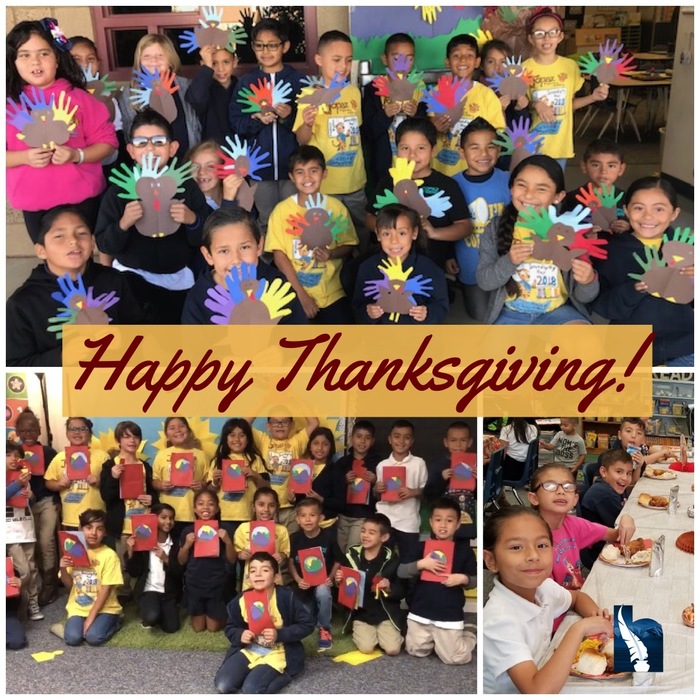 HUSD will be closed next week November 19, 2018 through November 23, 2018 for Fall Break. Classes will resume on Monday, November 26, 2018. Please have a safe and fun week!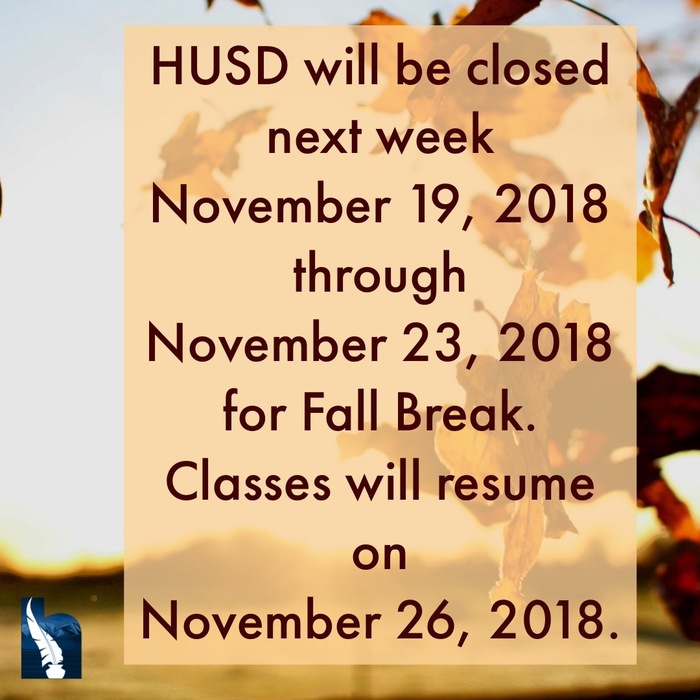 HUSD students make us proud! @HHS_Scorpions_ took 1st in a culinary competition with other school districts in the High Desert as well as @SultanaHigh automotive students who also took 1st at today's auto competition at Victor Valley College. #HesperiaReady #IMPACTtheFutureHUSD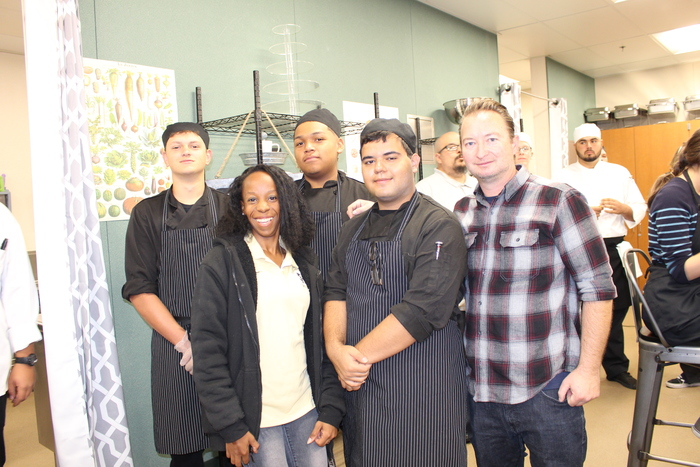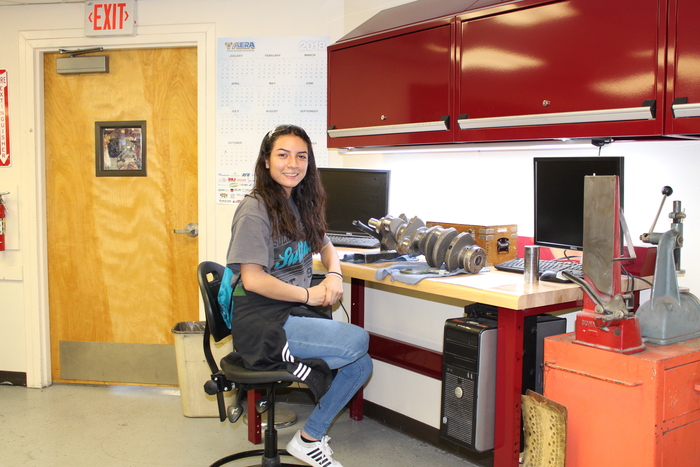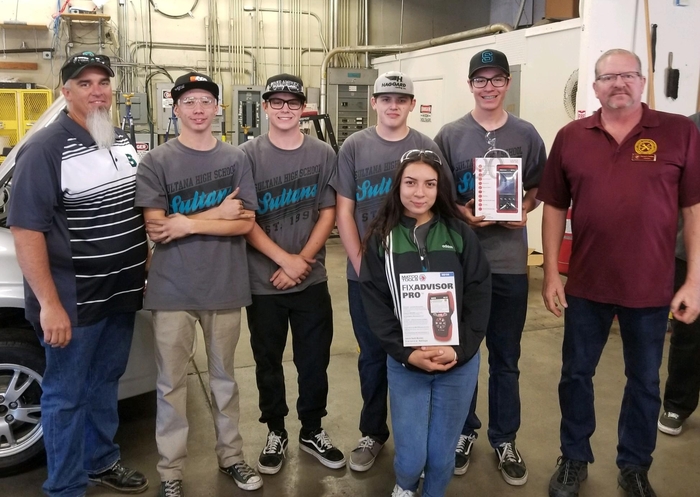 HUSD will be closed on Monday, November 12, 2018 in observance of Veterans Day. Classes will resume on Tuesday, November 13, 2018. Please have a safe 3 day weekend!

See how digital media is impacting the lives and ambitions of students at @ravensCRHS. #IMPACTtheFutureHUSD #MyRavenStory
https://youtu.be/7HzCTEDY1Bo

Daylight saving time ends Sunday. Set your clock back one hour before going to bed Saturday night, November 3rd.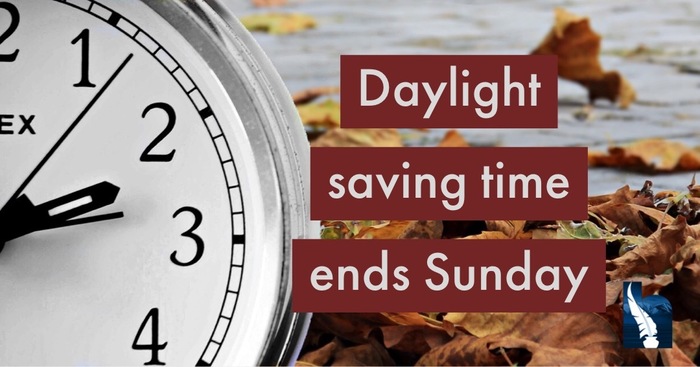 College Application Day @Sultana High School "We were tremendously excited to have our students apply for college and post secondary education today! Kim Falahee, Sheri Burke, and our counseling staff put together a great morning assisting them with this important next step. Sultans going to college! The excitement is real!," said Principal Larry Bird #IMPACTtheFutureHUSD #WeareSultana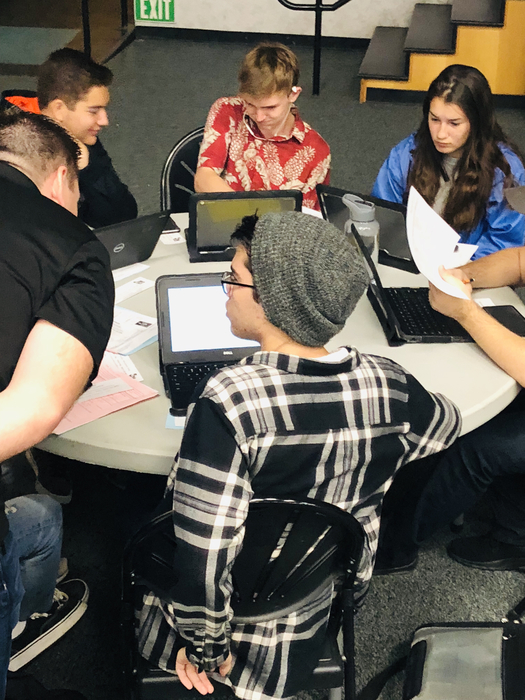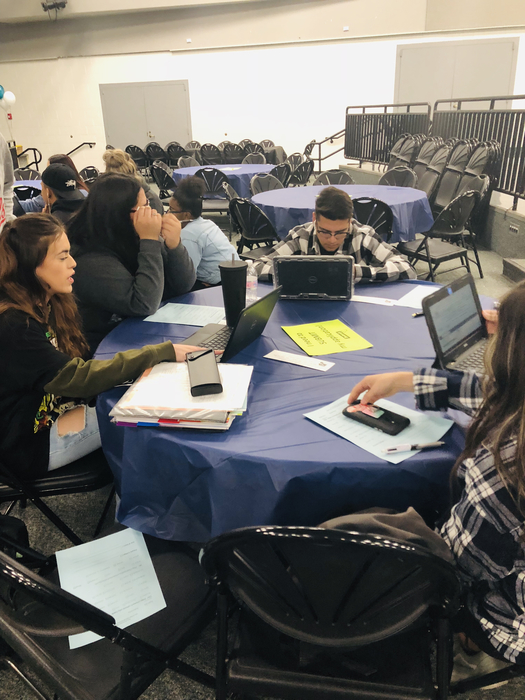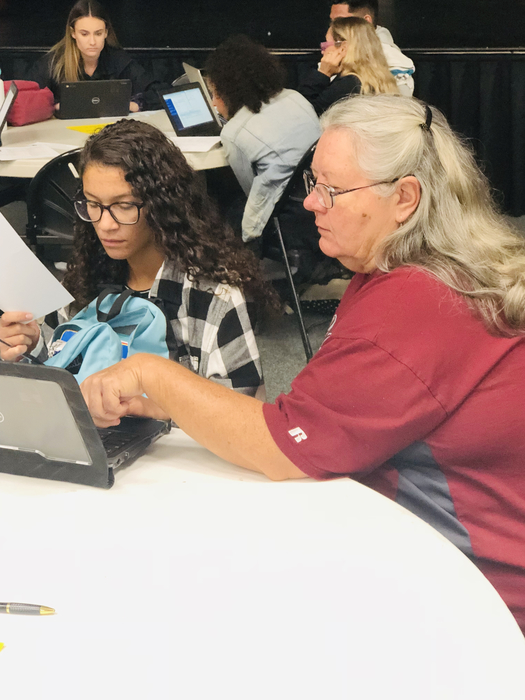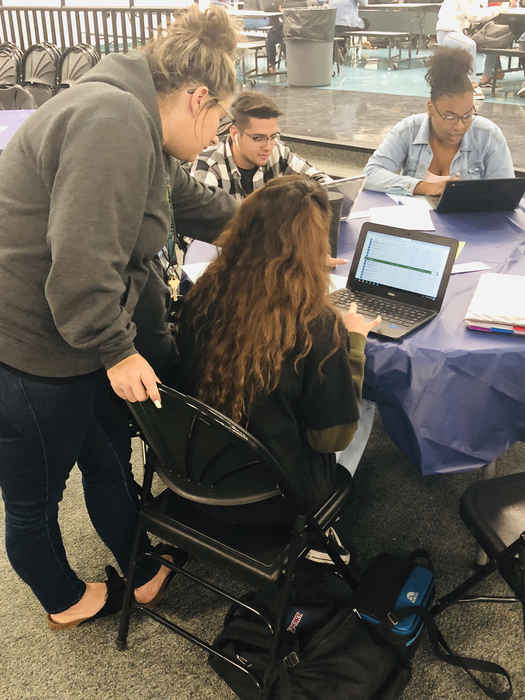 Want to learn how to access "e-books" from our library to your home? Watch this. #GoMesaMustangs #IMPACTtheFutureHUSD
https://youtu.be/cZSiGhKeQBc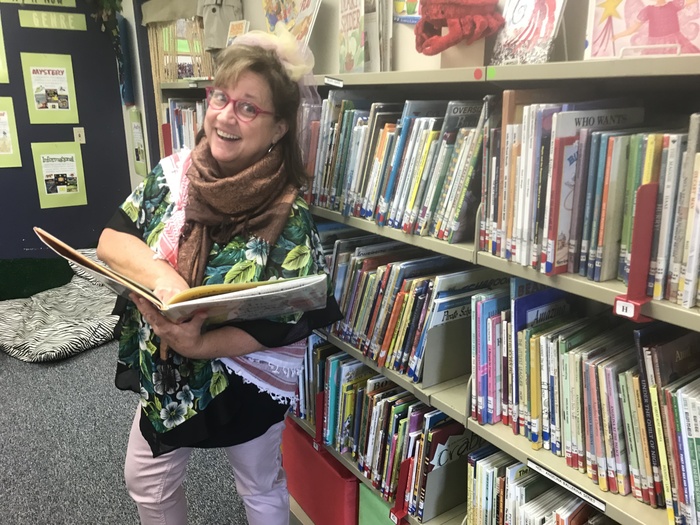 Oak Hills High School students in the CISCO Academy had the opportunity to visit California State University, San Bernardino (CSUSB) Cyber Security Center-national leader in the field. Our students had the opportunity to meet & speak with CSUSB students and director Dr. Coulson!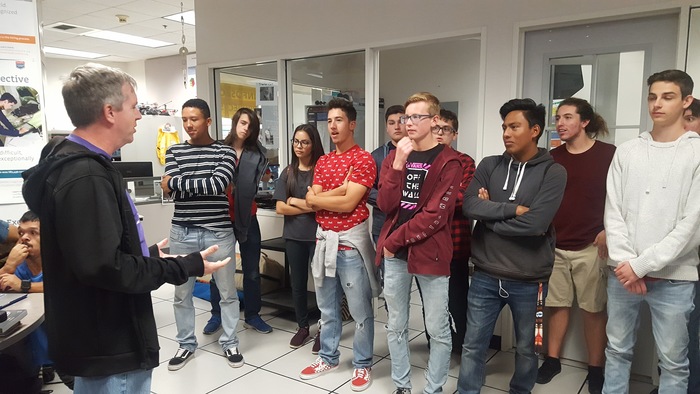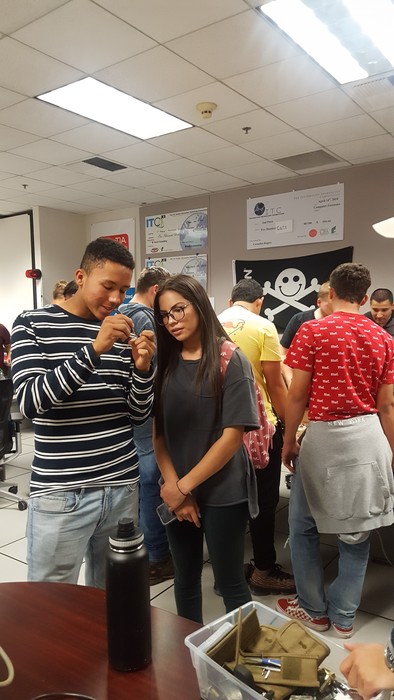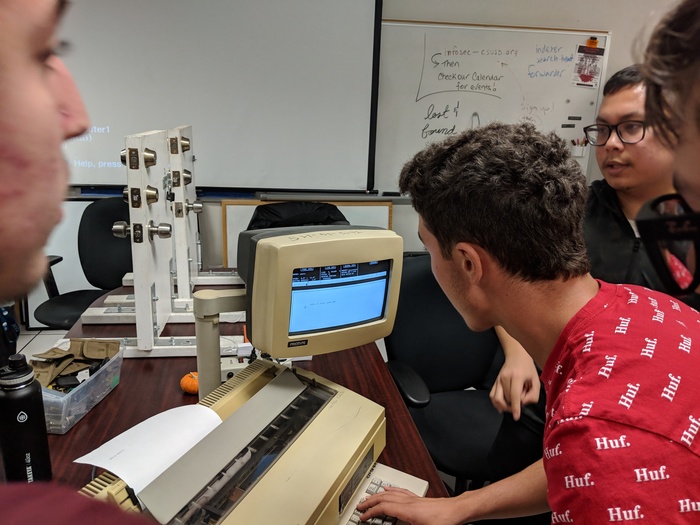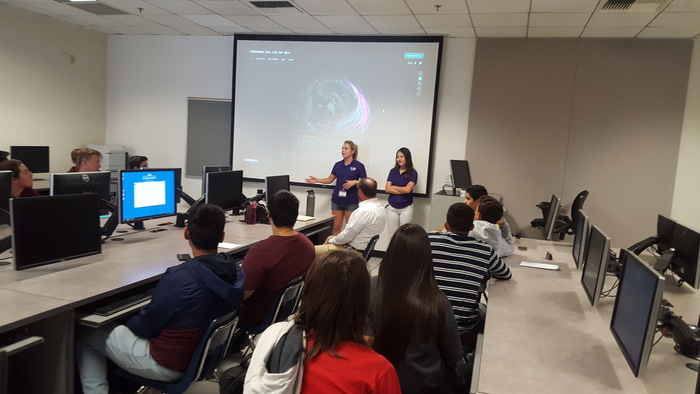 HUSD's 5th annual Plugged In Professional Development event will be held at @SultanaHigh this Saturday at 8:00am. Please help us welcome nationally renowned speaker Dr. Adolph Brown along with 30 presentations prepared by HUSD staff. Register at
www.husdpluggedin.com
. #PluggedIn